Back to back weekend fun!
By LA-jan - December 05, 2010
Thanksgiving weekend and this weekend I spent with the twins and they kept me busy! So much to do. First, Pat came along for the day of pampering at the salon. Here, Maggie, their hairdresser, cuts, colors, teases, curls, and styles all the ladies to perfection!
Mom shows off her new look. We've been trying to get her to cut her hair shorter for about a year now and "WoW" she looks incredible. Much younger and more "hip"!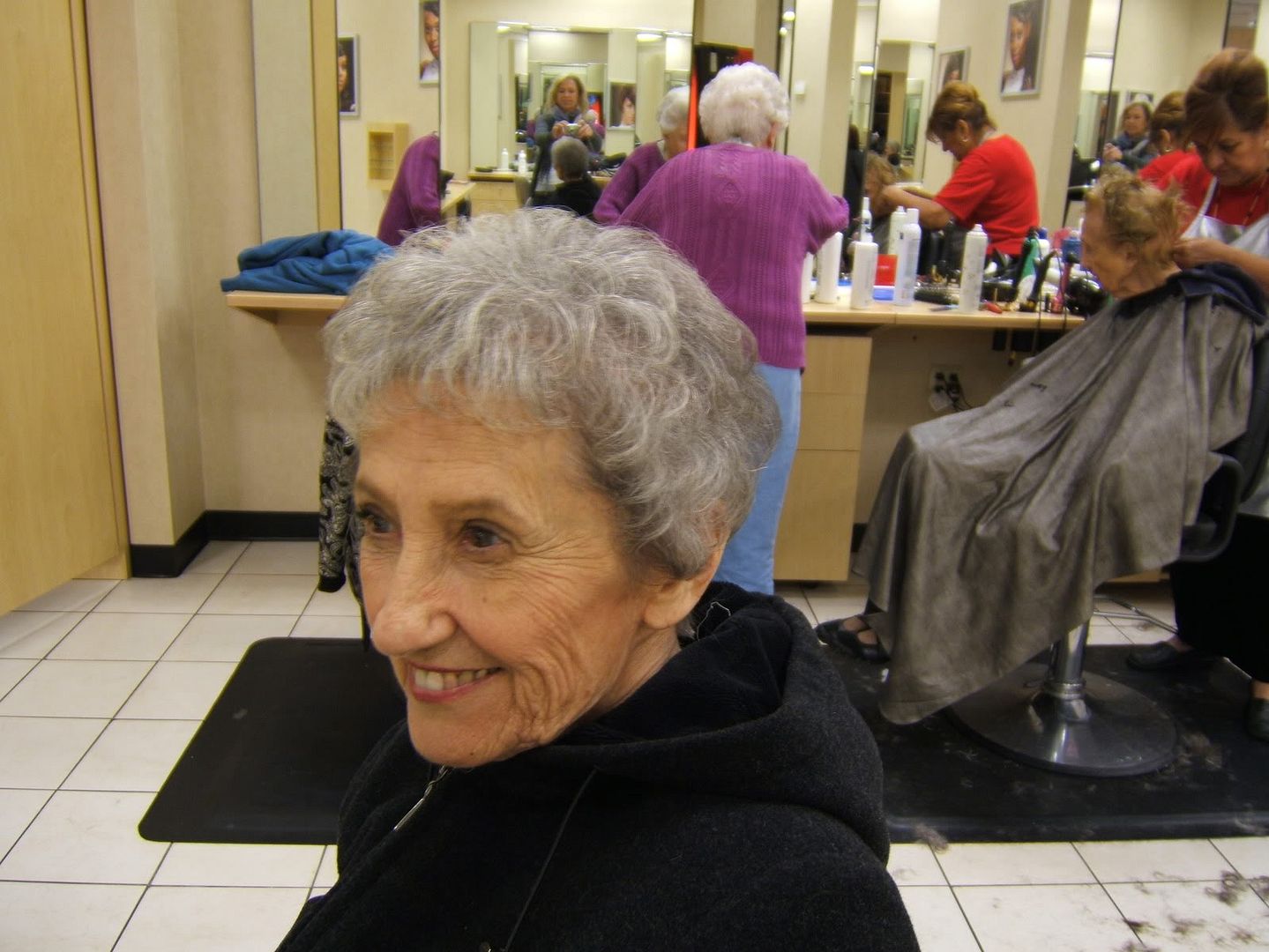 Then, it was home to make dinner. Thank goodness there was so much left over from a scrumptious Thanksgiving feast for us to devour! We even made turkey soup from the carcass to store away in the freezer! (oops, out of sequence, that is the before pic of mom's hair)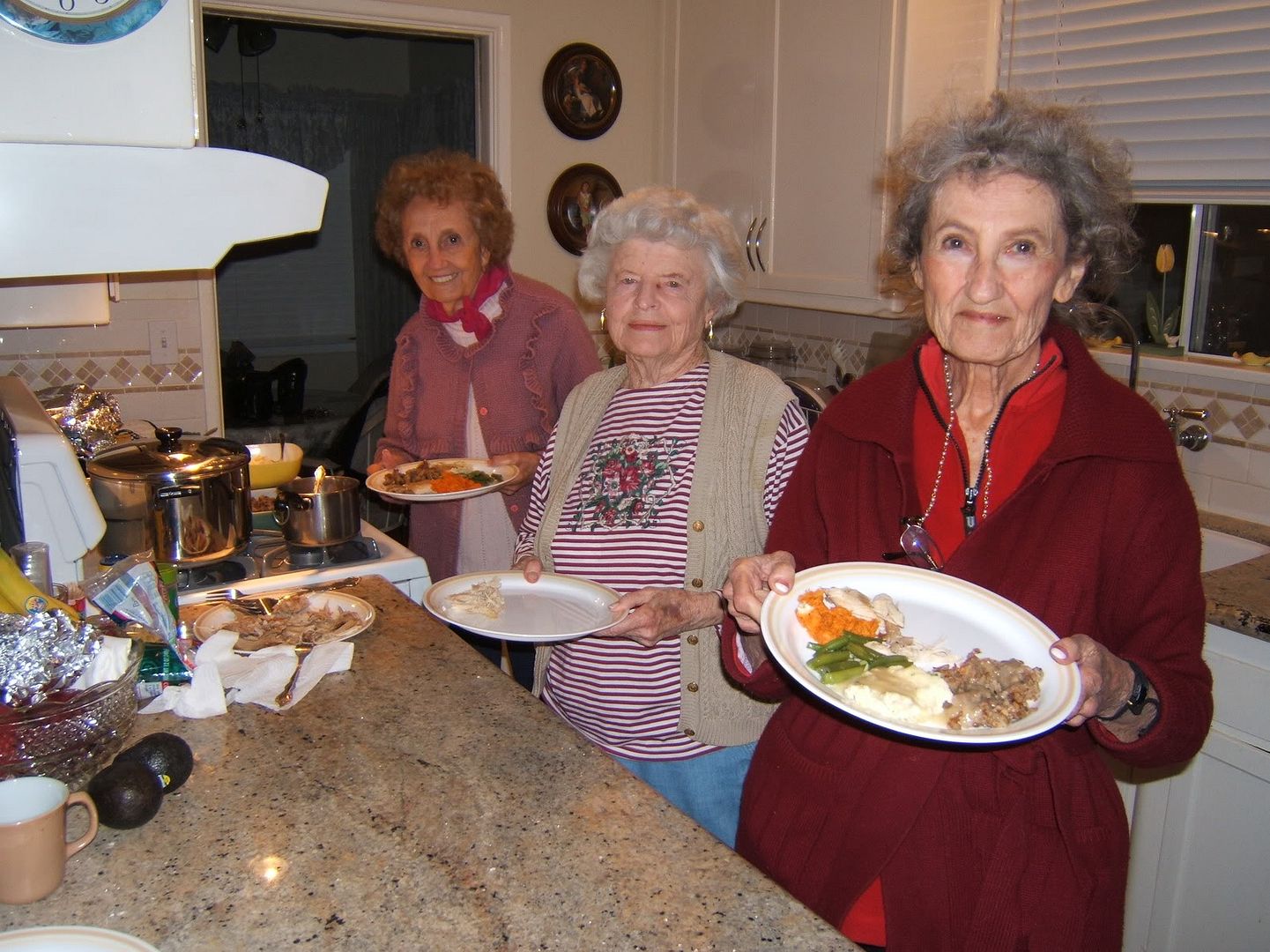 This weekend, with Thanksgiving over, Christmas was the main event. We made 10 mini-pumpkin bread loaves and wrapped them up for little gifts for all the sweet "helpers" in their lives. Lucille and Peggy, that drive them to church every Sunday. Phyllis, who accompanies them to church and visits with them. Their two sweet housekeepers who come by every Monday to clean up the mess we make having fun on the weekends. Their neighbors, Linda, Gail and Gayle who watch over them, unlock doors, check in on them and take them out to breakfast or lunch. Well, they were still making a list (and checking it twice) for all those little helpers.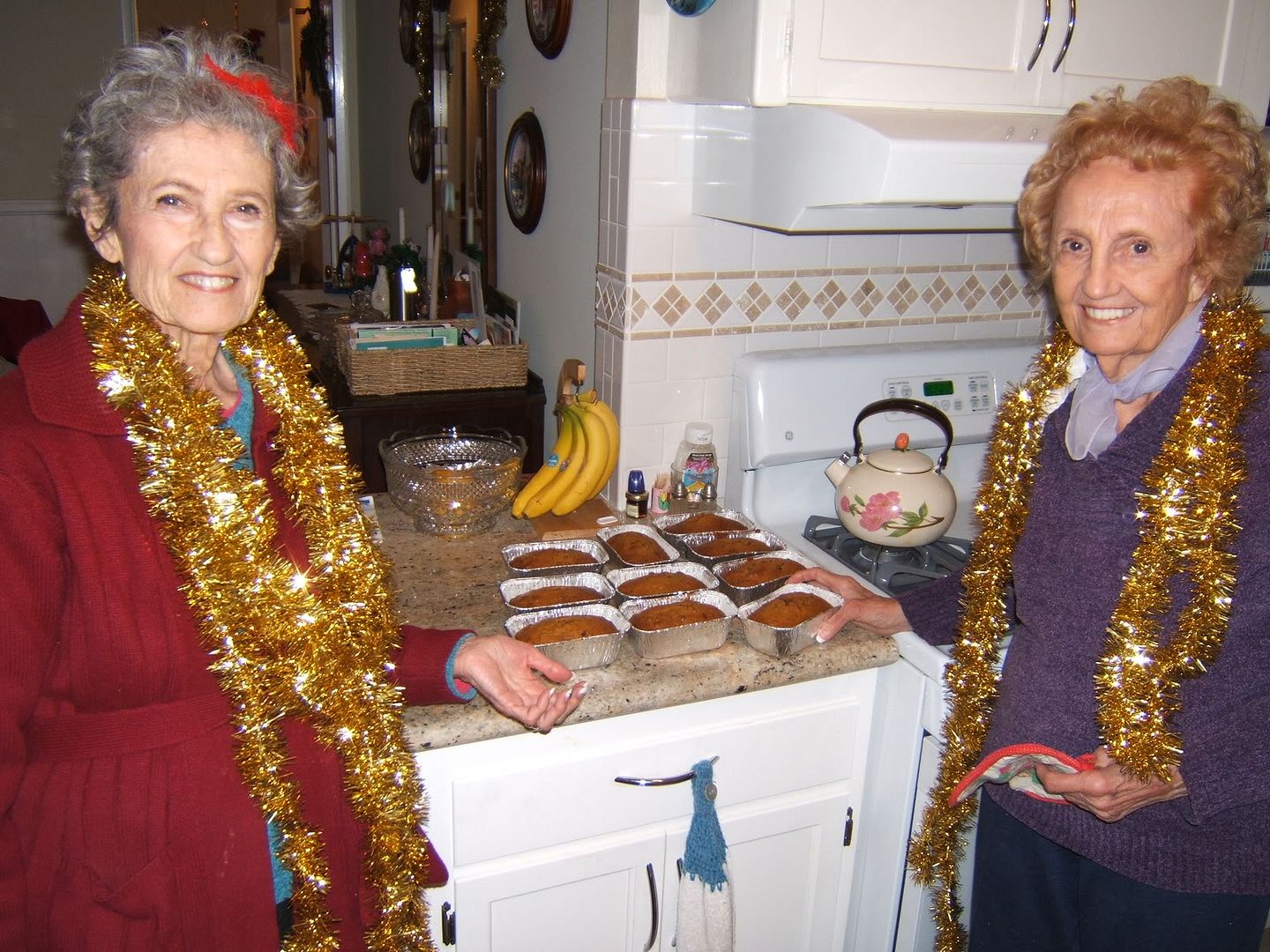 And then, we got right to decorating the tree, stringing the lights, setting out the Santas and poinsettia, ornaments and tinsel! I just love the hairband we found for Mom! Well, if we weren't feeling the season before this weekend, we certainly are in the spirit now! Happy Holiday Season from all of us to all of you!