Rockin' Christmas Pizza Eve!
Sorry this post is so late, but thought I'd start with the night before Christmas Eve. . . all through the house, the cookies were bakin' and Taylor shows up!
We baked and baked and baked in my new oven and look how big my counter is!!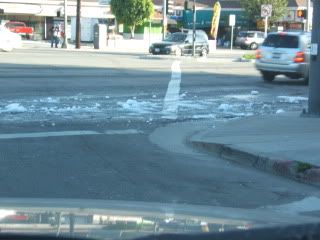 Our WHITE CHRISTMAS EVE!
Yeah! Snow! We headed out for mom's Christmas Eve and low and behold if a truck didn't dump his bed of snow right in front of us as he crossed the intersection! "Terry, do we have our snow tires on!?" :-)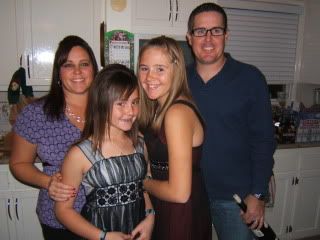 After trudging through the snow, we made it to grandma's and who did we see, but the little baby I used to babysit across the street! Sissy and her family came by to say "Merry Christmas!" Doesn't her daughter make a spitting image of her mom when she was little!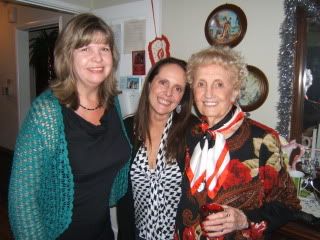 Everyone started showing up in good spirits!
and families unite!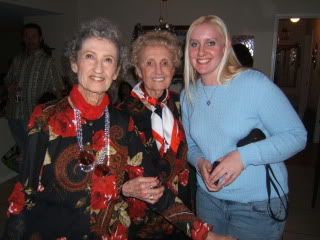 from far and near they came!
and were so delighted to see each other again!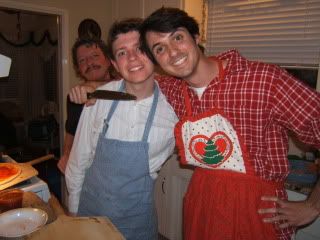 But, it was time to get busy chopping the pizza fixin's in the kitchen! So we got busy!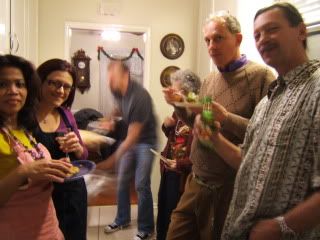 Everyone had their pizza request put in!
and out came the pizzas. . . yum!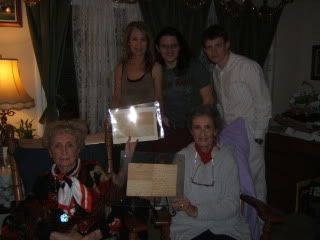 Then it was time for gifts!
And before you knew it. . . we were putting on our nightshirts and kerchiefs. Time for that long winter's nap. Tomorrow is Christmas Day!