LA Theatre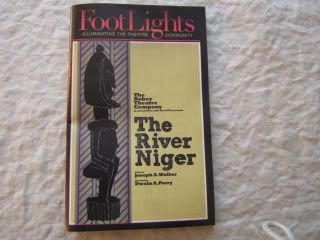 Taylor is taking PanAfrican Studies this semester. I benefit!
Not only do I get to go to the theatre with him, he has another assignment to see "Precious", the new movie I heard is really great.
So, last night we went downtown to the new LA Theatre to see "The River Niger". The theatre is really a complex of several small theatres, so there were only 4 rows and about 40 people for this showing. We sat in the front row; the setting w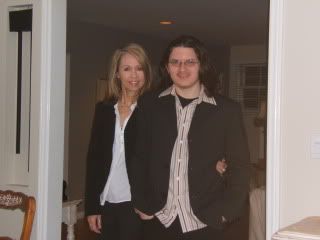 as the living room of a Harlem home. Taylor's knees were practically touching the back of the old console TV! We really felt a part of the production being literally observers on set. It was a great experience with drama, tragedy and comedy!
Thanks for the theatre experience again, Taylor, I look forward to the next!