I had a 4 Day Weekend!
By LA-jan - November 08, 2009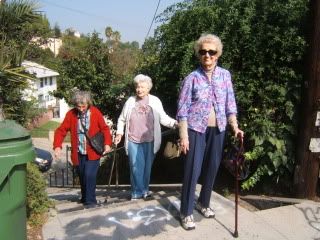 It all started with an inspection of the work being done on the property in LA that mom and Aunt Dorothy are supervising. We met Andrew, their property manager and he showed us all the progress on the house being renovated.

The foundation was terribly uneven, so his contractor jacked up the house and placed new posts and beams under the foundation to fix that.






The entire inside of the house got a new coat of paint. What a difference!


The floor felt even!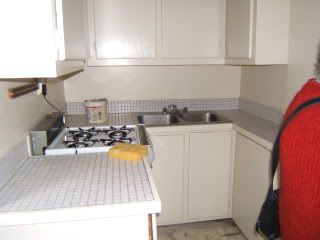 The tile in the kitchen is getting an acid wash to clean up the grout and is looking much better. We originally were going to replace the tile, but after cleaning, decided we wouldn't have to. We wil be getting a new faucet in here, too.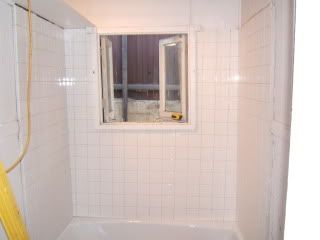 The bathroom clawfoot tub unfortunately, did not make it this time. I saw it and it was totally rusted and the multiple layers of refinishing that had been done were peeling off. The edges cracked when the foundation was lifted and so a new small tub was put in with this new tile. The same tile will go on the floor. The shower plumbing had to be replumbed and will be enclosed in a addition closet outside the bathroom wall. I always wondered why all the plumbing and electical conduit was run outside the walls. Well, I found out. . . the walls are not thick enough to put them inside! The consist of 1x4's!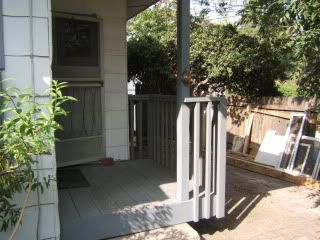 The front porch got a new railing and the floors inside will be new bamboo!

There is still some window flashing to repair (the existing windows were installed with the flashing on the interior) and new thresholds front and back.

Contractor says it should be ready to show next week. Andrew says we can raise the rent $300/mo!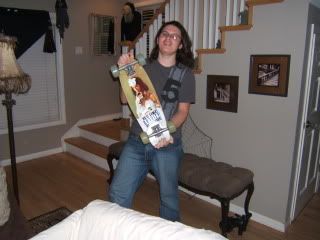 Next on my weekend plans, celebrating Taylor's 21st birthday!

Celebrate we did! He opened his new skateboard!
We went out to his favorite restaurant and. . .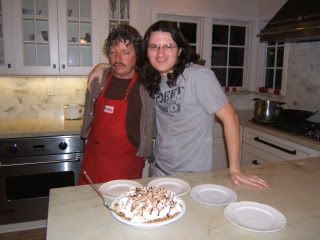 had his favorite mudpie!

Too much for Terry!












Next day, we celebrated again with Terry's family. James and Terry's mom, Pat, were also celebrating Birthdays!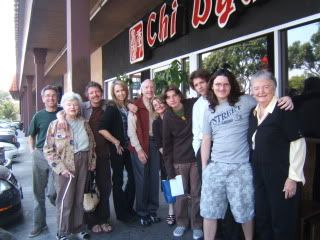 The gang was all smiles!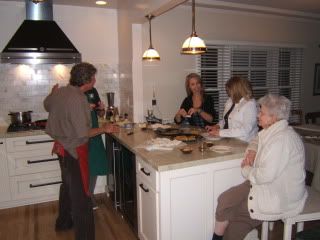 Later, an impromptu dinner and cooking class took place and we had a blast learning the fine art of rolling wontons and spring rolls from Terry!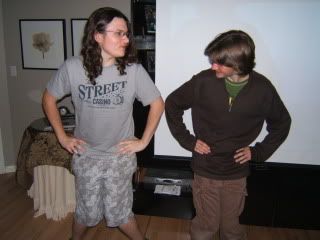 Meanwhile Taylor and James brushed up the their "Time Warp"!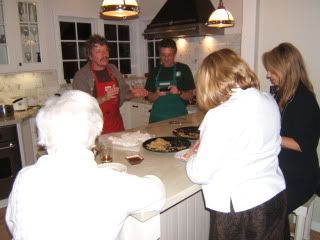 And we made wontons, lumpia rolls, spring rolls for ohr'derves and Japanese Curry for dinner!


Yum! It was fun and delicious!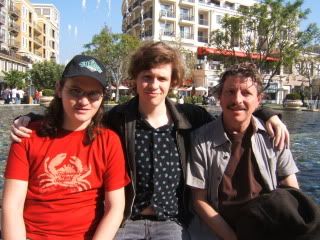 Last, but not least, we went out the next day for lunch at the Americana's Cheesecake Factory! A first!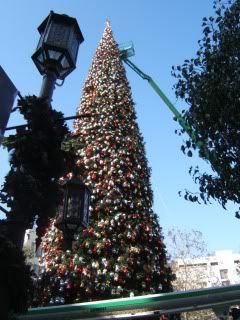 Ever wonder how they decorate those huge Christmas trees? We got to find out.


What a great weekend!