Check out the latest!
By LA-jan - August 11, 2009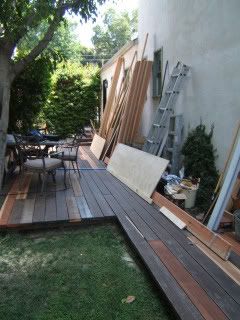 Last weekend I went back to work after 3 weeks off. I came home Monday morning and no one was here! I sat there with Terry thinking where was everyone?

I walked outside and checked out the progress on the decking that Kevin has been hard at work repairing termite and wood rot damage. Looking good!

And before I knew it. . .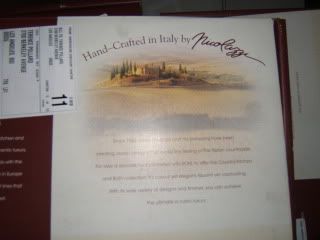 The plumbing supplies arrived! Oh, the jewelry of the kitchen, my faucets, hand crafted in Italy. It's like Christmas!
Oh, the sinks are beautiful, and the rest of the stuff.









The rough top goes on for the counter top. Look at all that counter top! Lots of room for the wine tasting parties, Christmas dinners, ooh!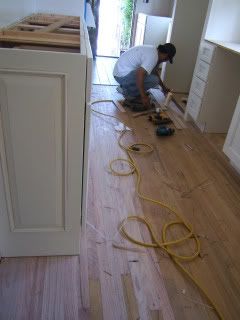 The wood floors are going in and repaired! Beautiful.
















The tile was set and grouted in the laundry area, I love it, too!


Next, counter tops are measured for. About a week later, they go on followed by backsplash.

Outside the windows are being stucco finished. Yeah!