Post Holiday post Part 3
By LA-jan - January 08, 2012
What we are up to now is "Pizza Night", the eve of Christmas!
And all through the house, not a clean hand!
Yea. we were up to our elbows in flour and dough,
marinara sauce and pepperoni!
But, we still had the Goat cheese margarita, the
BLT, the shrimp and garlic, the BBQ chicken,
the caramelized brussel sprout pizza with sun-dried tomatoes and
smoked Gouda, the feta and olive pizza and about a half dozen
more!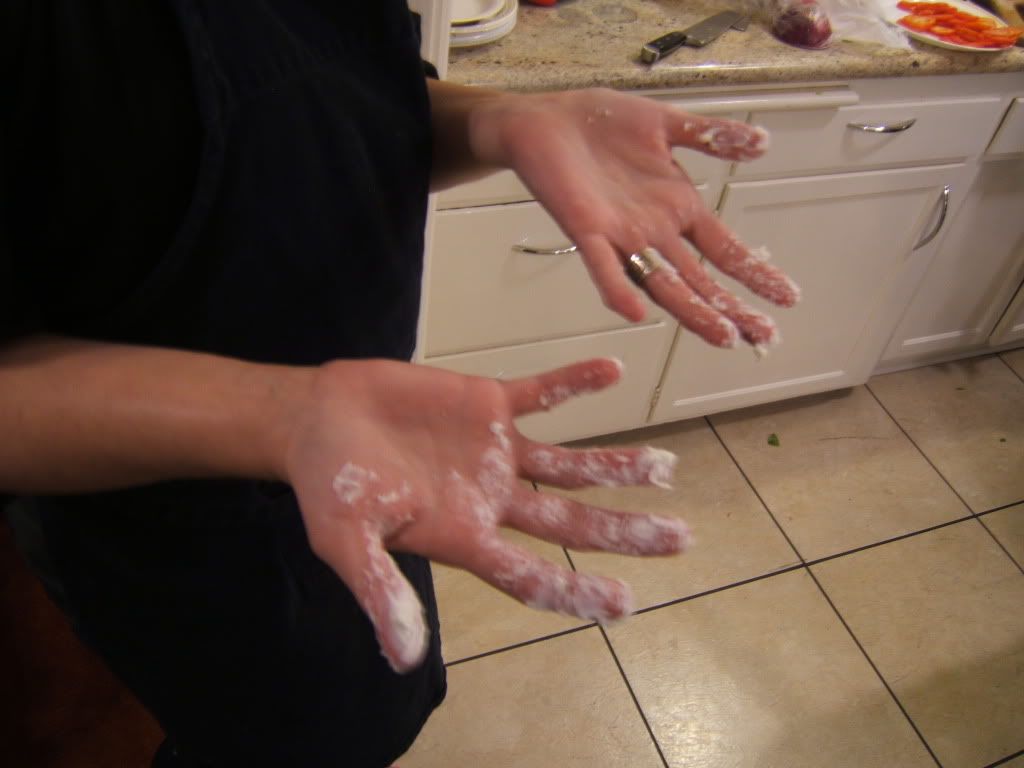 the twins were looking good
enjoying the party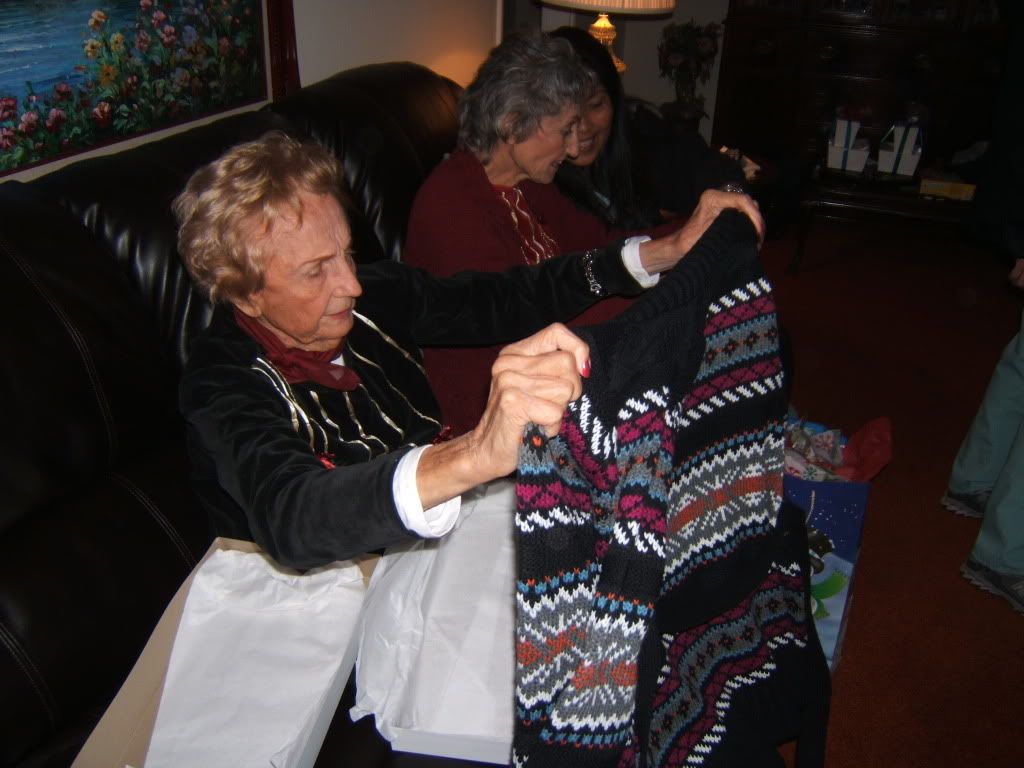 but, in the other room, it was chaos!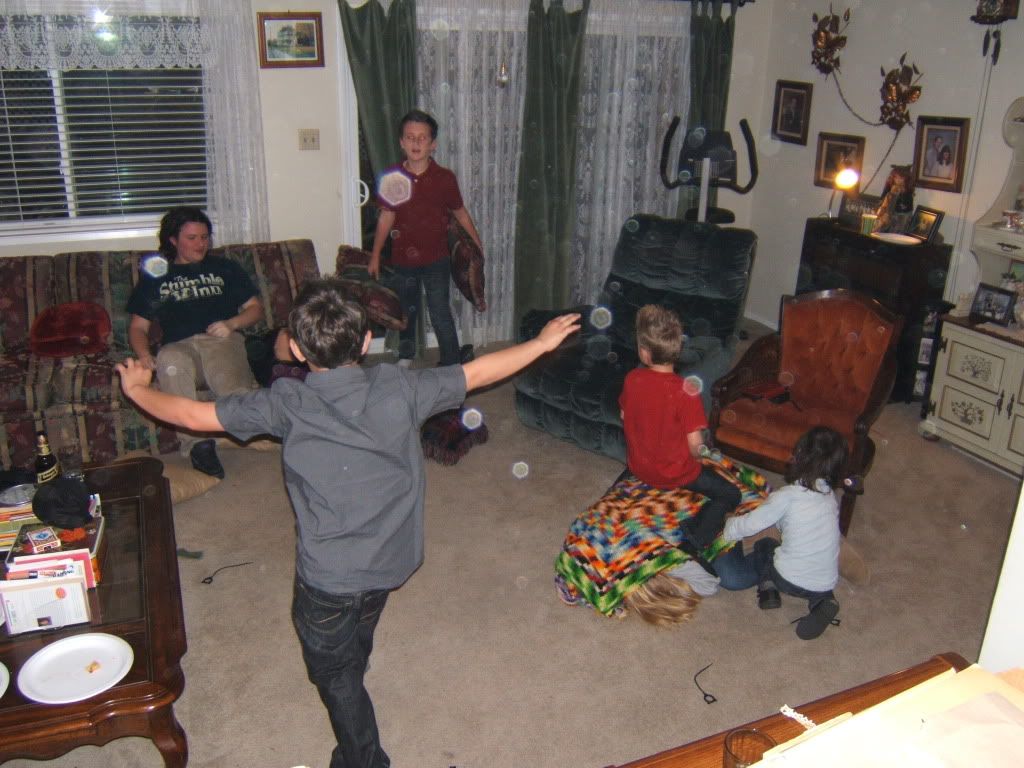 Taylor keeps the rowdy bunch entertained!
Christmas morning, we found a few gifts under the tree
.
This lovely gift was hand wrapped by Taylor, for me!
So gorgeous, I had to get it documented!
It was a ScanDisk MP3 player, so tiny, I can clip it onto
my sleeve or waistband as I go around the lake in the mornings. It even
has a FM radio so I can listen to my favorite morning radio!

Terry
was
so excited and surprised to find the entire 8 seasons of the
"Get Smart" episodes waiting for him!

It was especially nice that Sean and Katie were here to celebrate with us!