Sisters are Special!
By LA-jan - October 17, 2011
My sister is so special! Dorothy came out to see Mom and she spent
a day at our house! After bringing Mom out to Mass with us,
she came back to the house and Terry prepared a
delicious lunch for us.
I picked up Terry's mom, Pat, and mom and Pat had a terrific
visit with us.
Joe, thank you very much, picked up Taylor from a
friends house and joined us, too!
Here, they are enjoying a hand of Spades!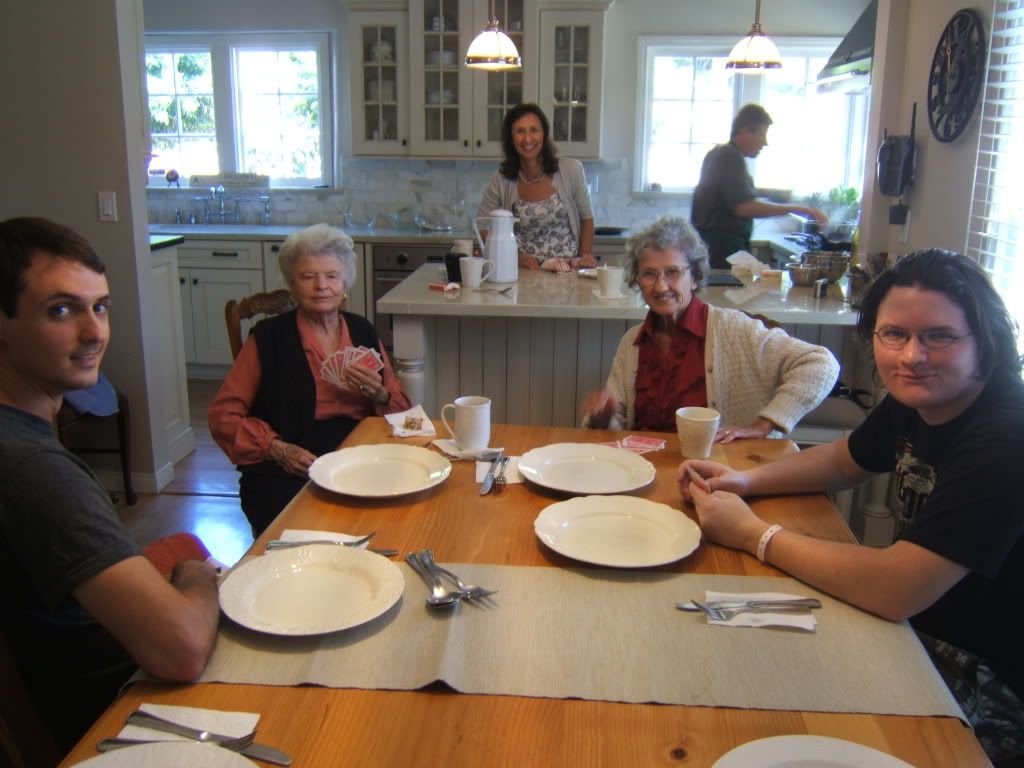 So nice to see both these grand ladies looking so lovely and full of fun!
They are the life of the party!