What did you do last night?
By LA-jan - October 28, 2011
Last night we went to China. Terry had his first week of culinary
arts education. He was so excited to start and is enjoying
his class immensely. He is taking sanitation and proper
storage and handling of foods.
This is a national safety requirement of all food
handlers. There is a national test at the end of class that he
must pass before he has the privilege of handling food.
He's not going to have a problem with this class!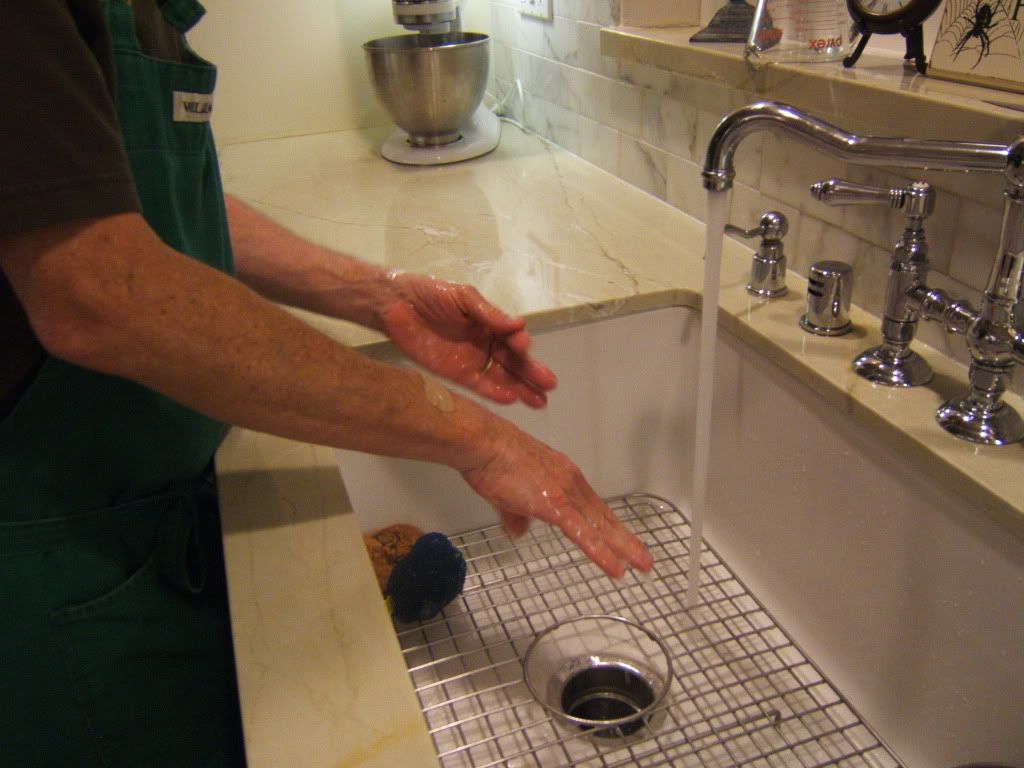 Of course washing hands is important, but just the beginning. Cold
and hot food storage and proper handling, as well as maintaining a clean work
space is imperative. Terry demonstrates: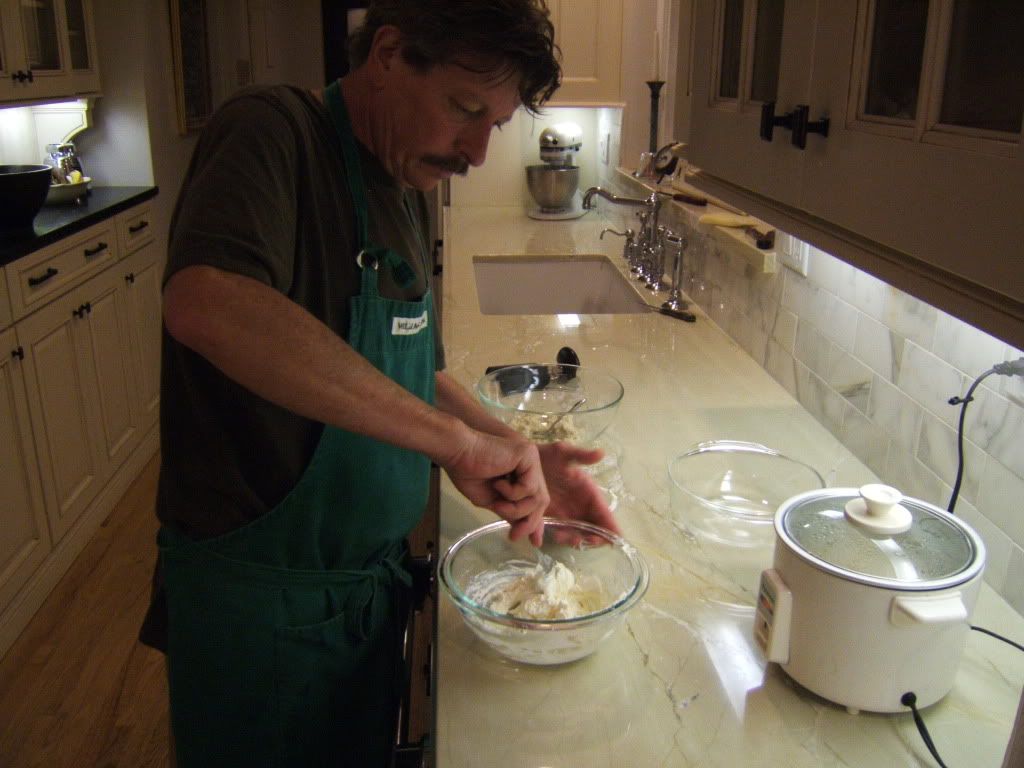 These are some of the ingredients going into the main dish, Kung Pow
Chicken (did I spell that right?), but we'll concentrate on the appetizer.
I love appetizers!