First Kitchen Casualty :((
The cook top knob! The clicking of the igniter kept clicking, the light wouldn't go off, and the knob just spun!
Not the knob! Yes the little insert cracked inside the knob.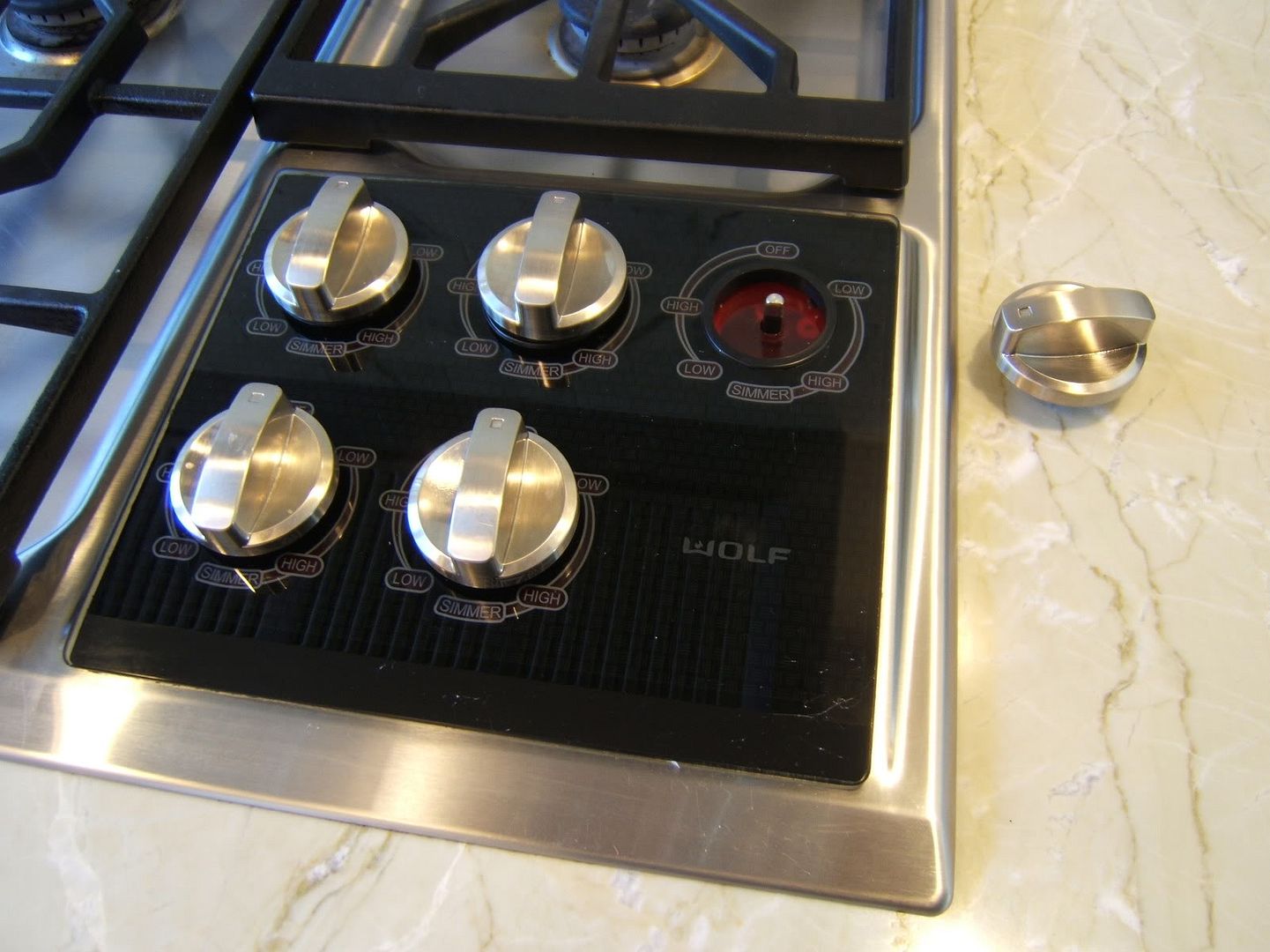 Not to worry. I've read how wonderful Wolf service is. A phone call, an explanation, and next day a service man, no 2 service men come to the door. Yes, they said, making an expert diagnosis, " the knob is cracked!" And off they drove. I thought he was going out to the truck to get the knob! A phone call later, and no, he had to order the knob! But, not to worry, he'll have it in a week.
Meantime, worry sets in about the other knobs and another phone call. No worry, Wolf is sending 4 more knobs. Of course, don't install them, they are under warranty, so the service man will have to install them. In a few days, the knobs arrive at the door.
A week goes by, no call about my other knob. So, I call. Yes, the lady says, your knob is here. Me thinks "then why was there no call to me?. But, I schedule another appt. for installation of the knob.
On the morning of the appt., the phone rings. Serviceman says, "I'm sorry the wrong knob was ordered. But, I'll order the right one and put a rush on it, and I'll tell you what, I'm going to order you 2 knobs, just in case you ever have trouble with another knob". Sigh!
Now, another week has past. No calls. My cooktop remains one less knob. Four knobs in a box, two more on the way. For just one cracked knob! Does one wonder why Wolf charges $70 for one knob!
Glad for the warranty!
Tomorrow, another phone call. . .