Another Remodel!!
Terry's mom's duplex that she lives in is no ordinary duplex!
She has a vacancy in the bottom (she lives in the top) and she
needs a bit of help remodeling the place.
The previous tenants had been in there since I started dating
Terry, so it's been a Long Time since it's been fixed up!
So, this is what it looked like.
And they really cleaned it up!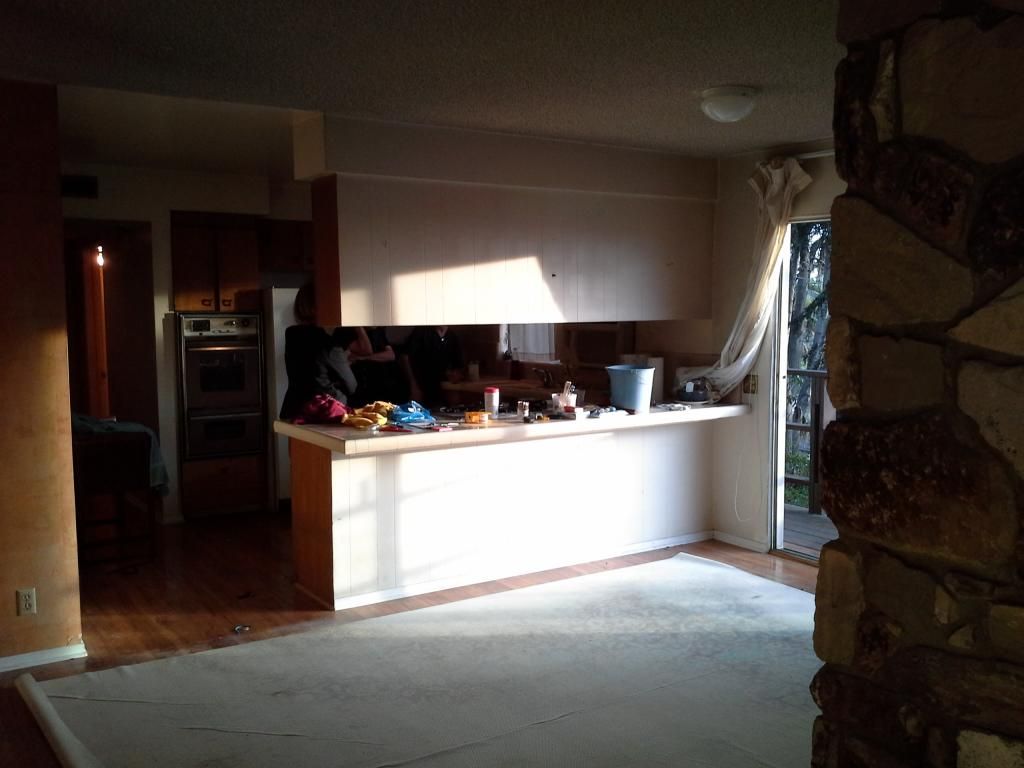 And their unique wallpaper . . .
a wall of wall paper designed to look like wood.
The place is soooo Mad Men, Mid-century Modern.
And, yes, that is a closet in the fireplace!

There was a few things that just did not work . . .



an air conditioner in the kitchen window and some seriously cracked tile
and some water damage.
Seriously!
And this row of upper cabinets just had to go.
They were closing in the kitchen, making it dark, and obscuring a
gorgeous view of an LA skyline that stretches to the
beach!





And so the guys got right on it, and those cabinets came down!



The cracked tile also went and oh my!
The difference was staggering!
I don't have a picture in the daylight, but out those
doors is that view!
Now, the chef can see into the dining room!

Tomorrow the counter top is coming in.
We just finished electrical. Kitchen, bathroom and bedrooms
needed updating electrical work.
That mysterious brick closet
in the fireplace needs to be
dealt with.