October's been busy!
By LA-jan - October 26, 2014
October has been busy and Halloween hasn't even officially arrived!
The prep work for the Halloween party has been brutal!
There is the tasting: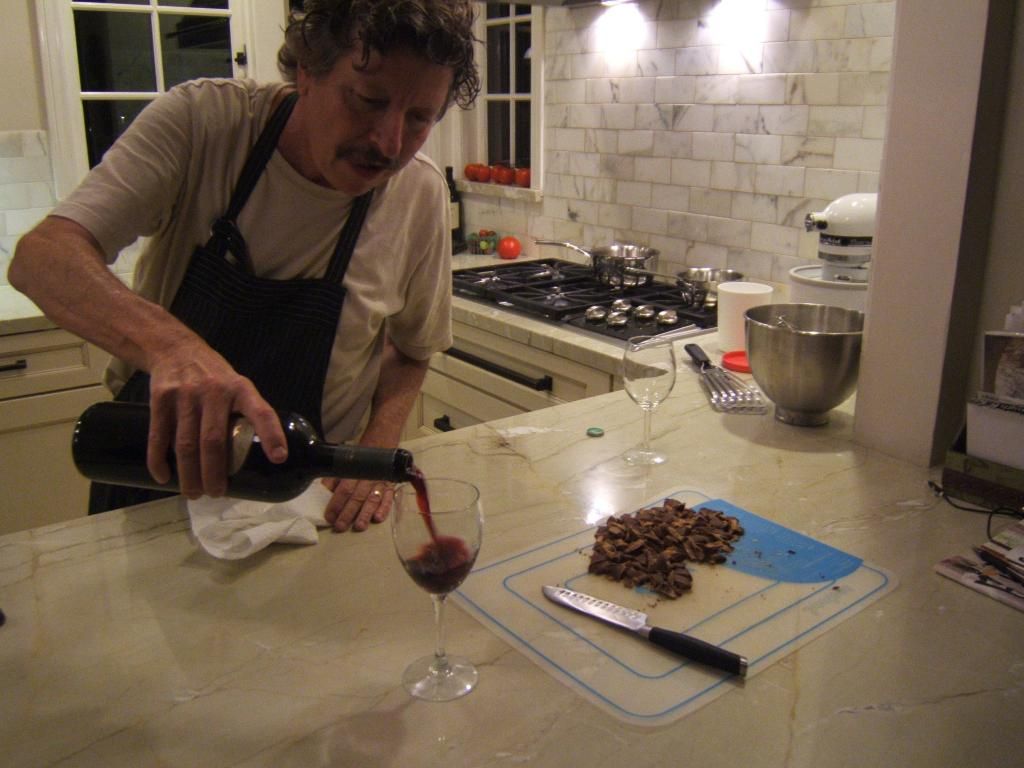 After all, we don't want any surprises or misses at the event
so we must be diligent
And on and on it went
It was hard work testing out recipes till we found the right one!
And that's not all, there was more
And that is not even the event planning
Jeesh, it was grueling work
Testing out party strategies to see what would work
We started with scoping out the latest . . .
Joe's 30th birthday bash
complete with beer tasting!
which included more merciless tasting trials
But, we kept on and on working till all hours
No task too difficult
There was just no end to our diligence in working
to find the secret to the perfect event!
And so on we worked, ever closer to the masquerade event
setting the scene
no detail left untouched, down to the changing of the artwork on the walls
keep to the theme of the Masquerade!
We set the stage
Ready or not, the guests began to arrive!
The masks were incredible, the costumes magnificent!
Whoops! Caught
Terry
without his mask!
But, Maureen caught it!
And we had winners!
The Champagne tasting winners were Bill and Jill
with a real French Champagne!
We do have excellent tasters with such distinguishing taste!
and the bottle
My ballot winner, too!
And the Costume prizes for
Most Unique
Most Mysterious
Most Extravagant
and
the Funniest!
It was a most outstanding group of Masqueraders!
Happy Halloween to all!