Christmas PM
By LA-jan - January 05, 2014
Christmas night always begins early.
A couple days early.
In the kitchen.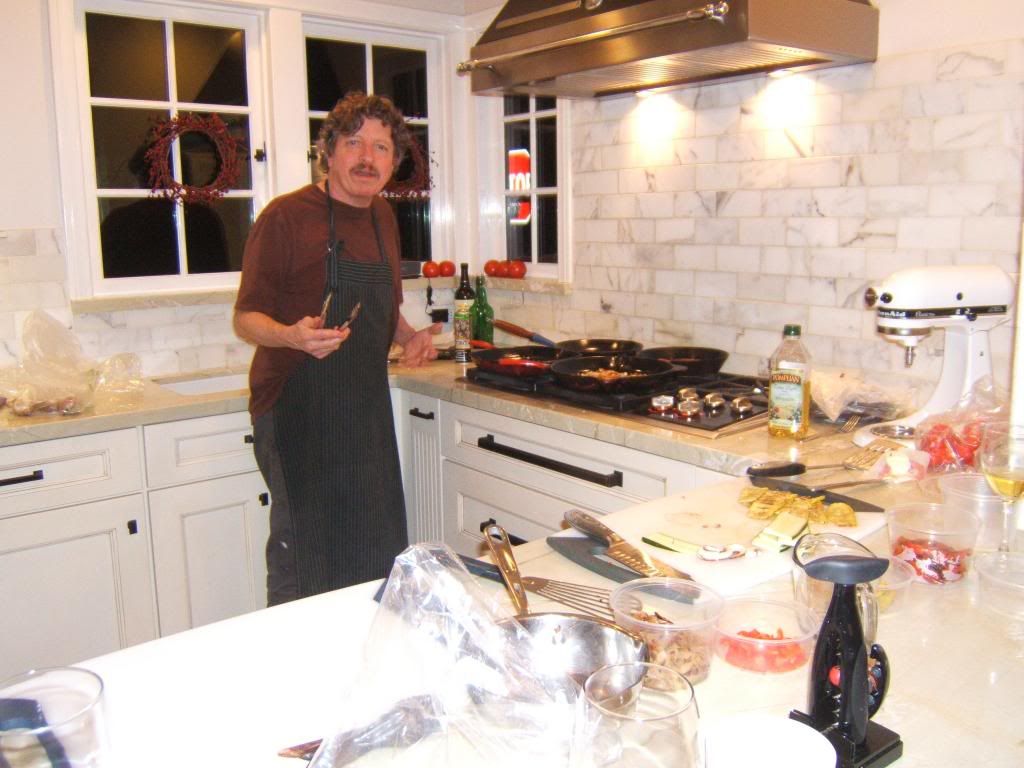 Terry preps for the main meal
and I for the dessert and Christmas cookies.

The turkey is prepared and placed in the fridge ready to go
in the oven


and the cookies

go on and on






and then the evening comes



and the fun begins!
(does my camera need glasses?)



ooh, I missed the table in the living room
a cozy table with Dan and Bridgette
Pat and Melanie!


Seconds anyone?

The gift exchange was fun
but I was involved, too involved I guess
as I have no more pictures
after dinner!
It was a Merry Christmas!