"I Do"!
By LA-jan - March 15, 2014
Friday the 14th!
Terry and I got to witness Eileen and Marty's "I do's"
There was a small group of us
and Marty's best friend and brother-in-law was best man.
I stood in for maid of honor.
My group shot did not turn out well,
but Terry, Joe, Marty's daughter and granddaughter
as well as the best man's wife were there.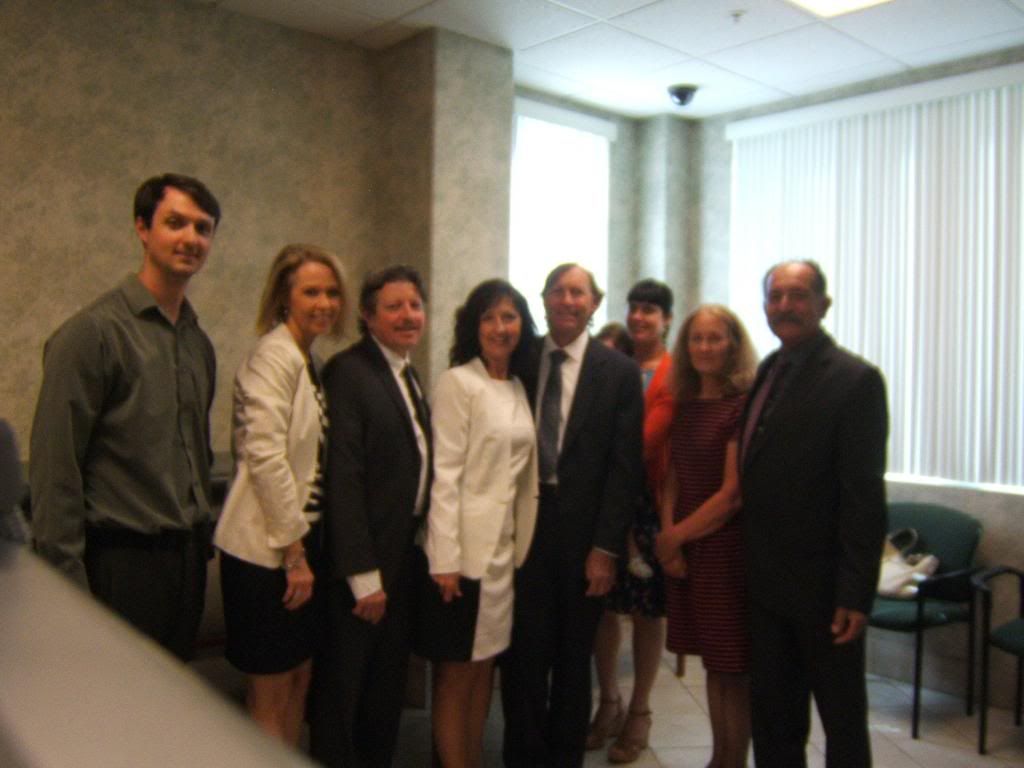 Dorothy, the place camera and set timer trick, just didn't work for my shot!
The best man even decorated their car!
Afterwards, we were all invited to lunch at the Mission Inn in Riverside!
A gorgeous historic hotel!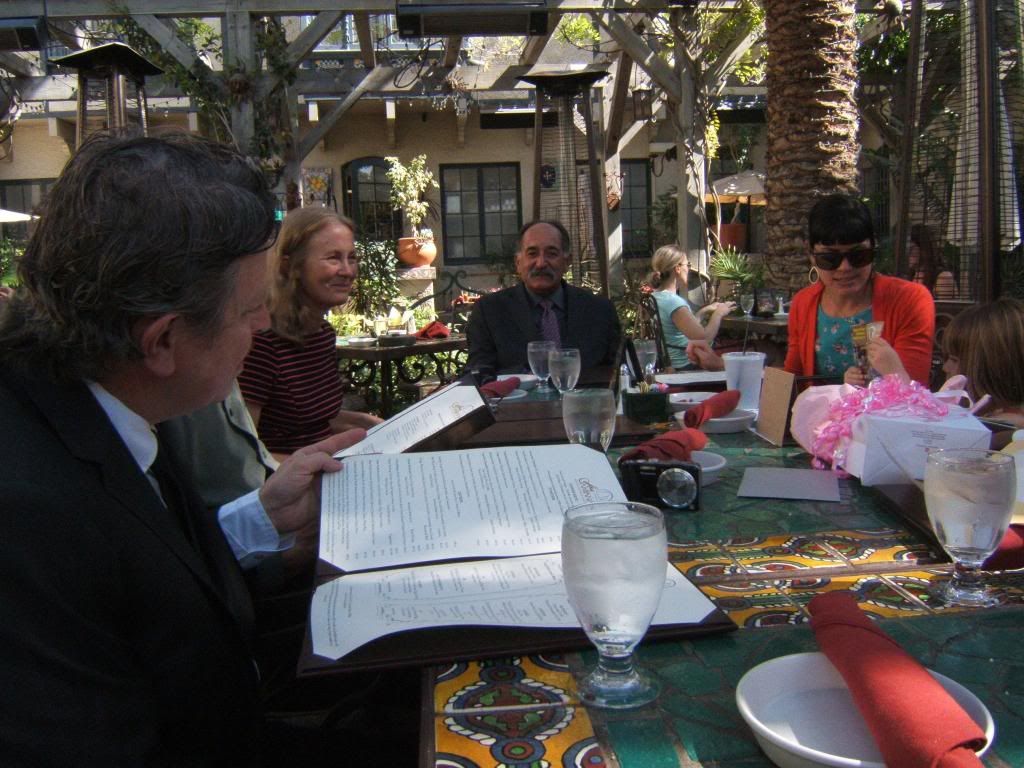 The lunch was delicious, the weather was beautiful!
After lunch, they invited us on a tour of the hotel led by a docent
with a sharp, dry wit! She had us in stitches!
They checked in to their room and when learning that they were
newlyweds, were upgraded to the top floor corner room,
that we learned on the tour, were only the finest rooms and were always
reserved for the authors and dignitaries!
The floor of rooms were called "the Authors Rooms".
Their room opened onto a private patio with a tremendous view of the
city and the inner courtyard which held a patio restaurant.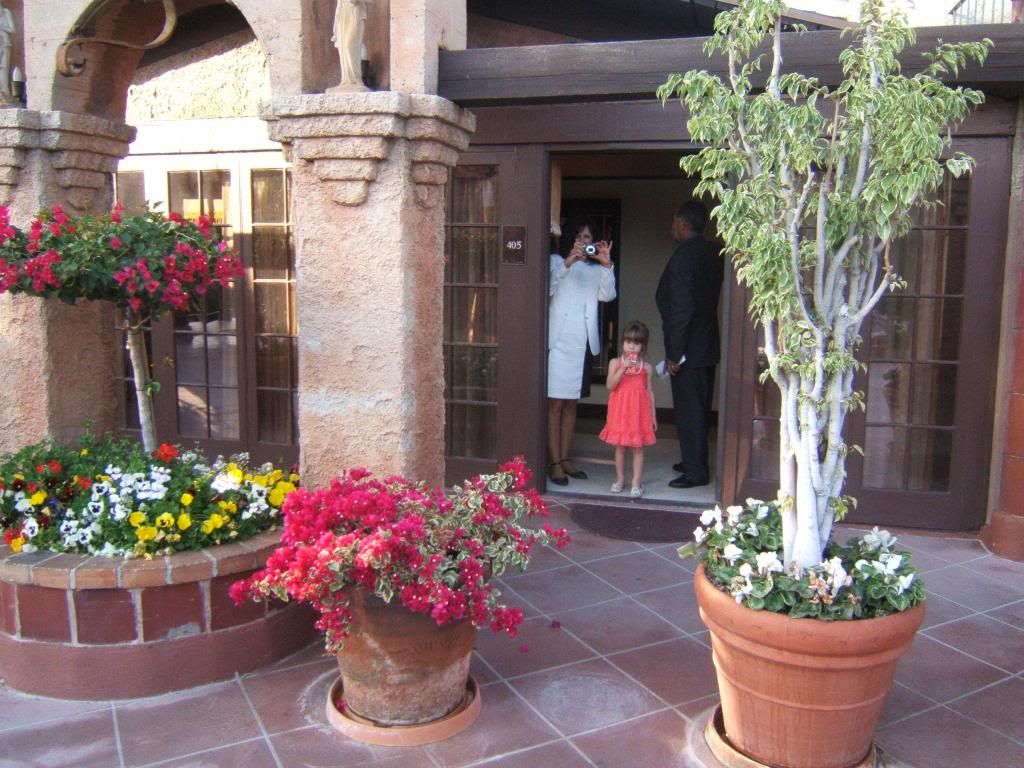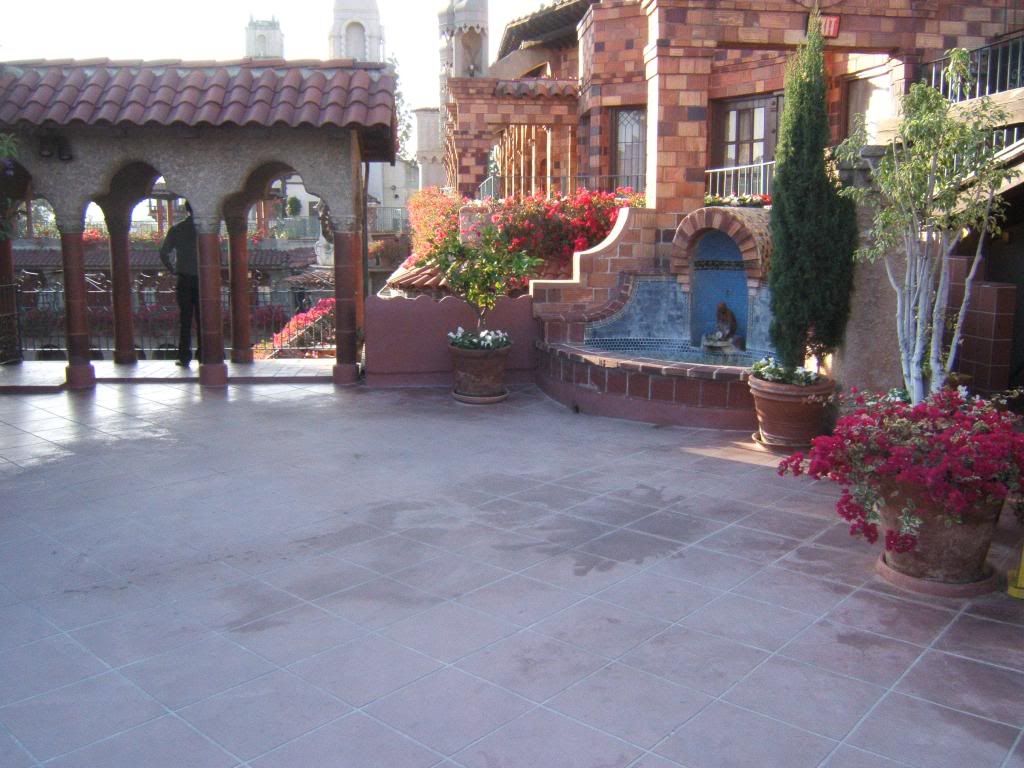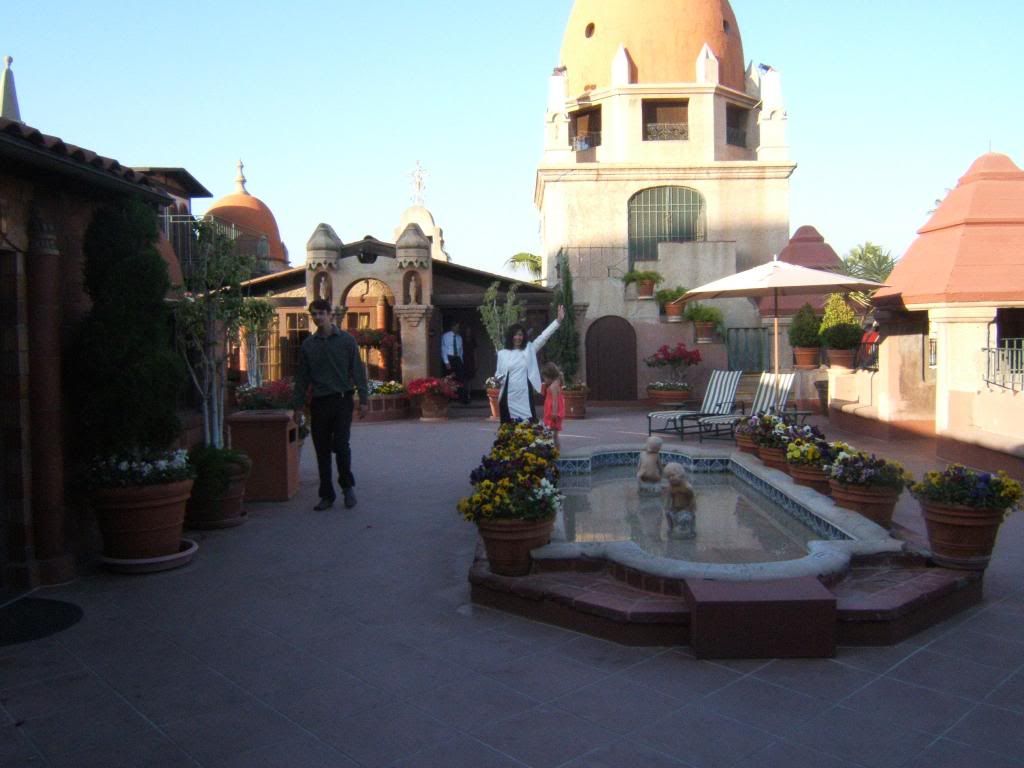 Marty invited us in for a celebratory champagne toast from a
bottle by "Cartier" that he was given when he bought her ring!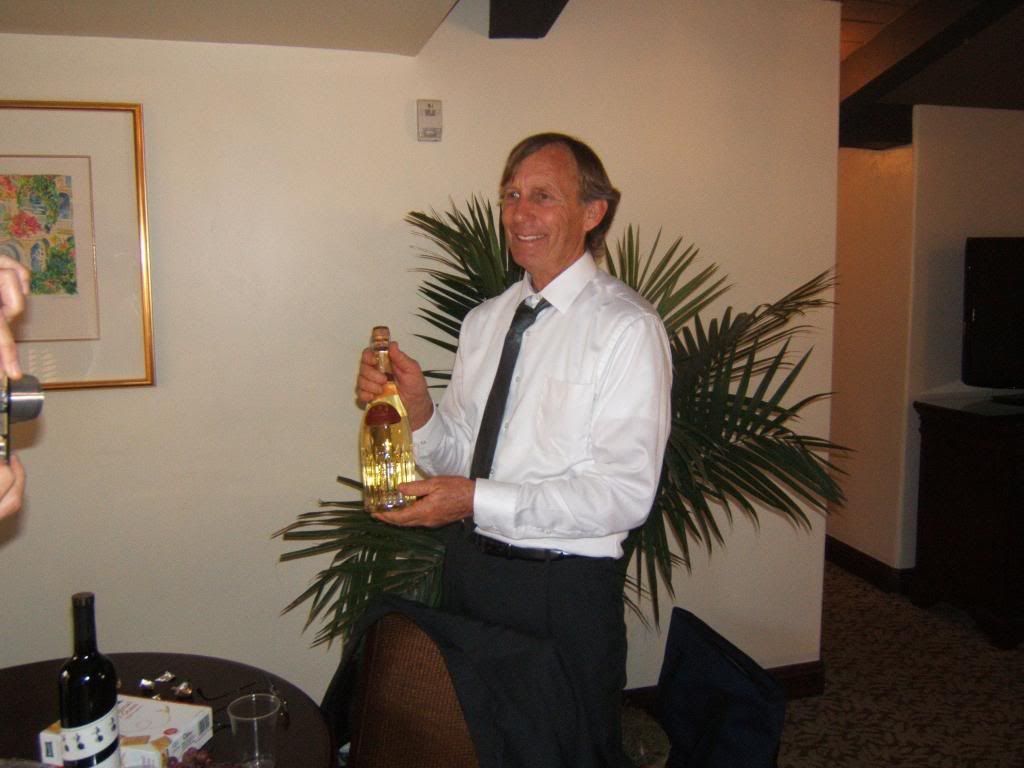 After a toast, the evening was coming on and we said goodbye!
Here, Eileen
says good bye in the foyer of her room!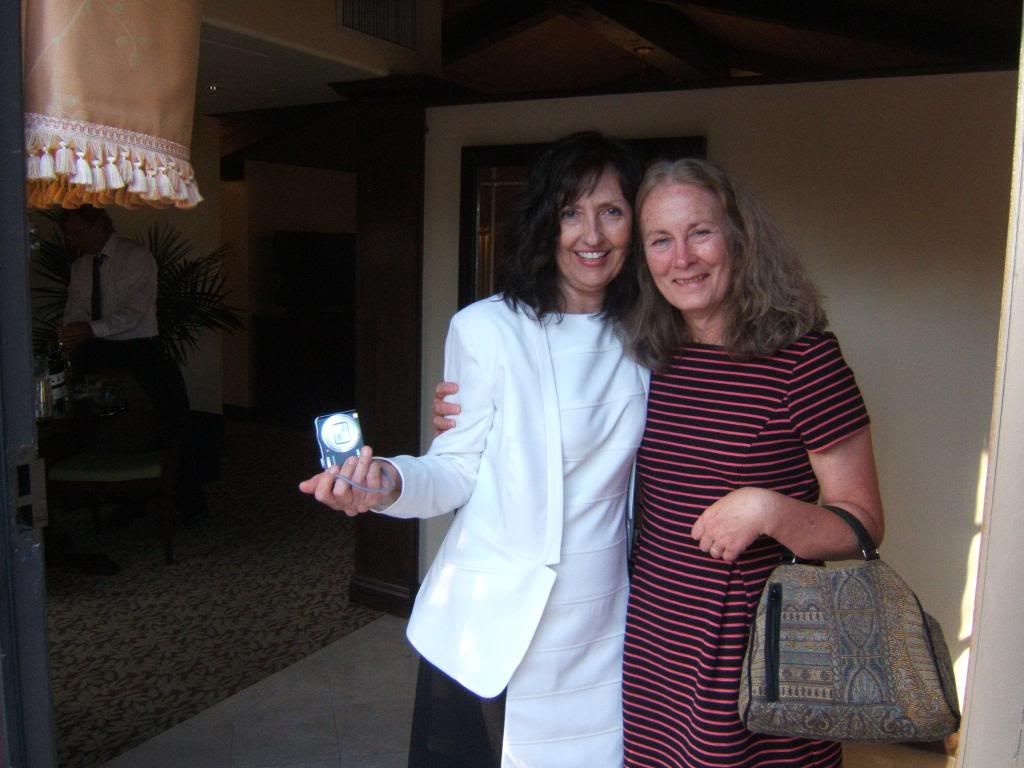 I know you'll both have a great evening!
Congratulations!