For the Love of Cooking
This is a man who loves to cook!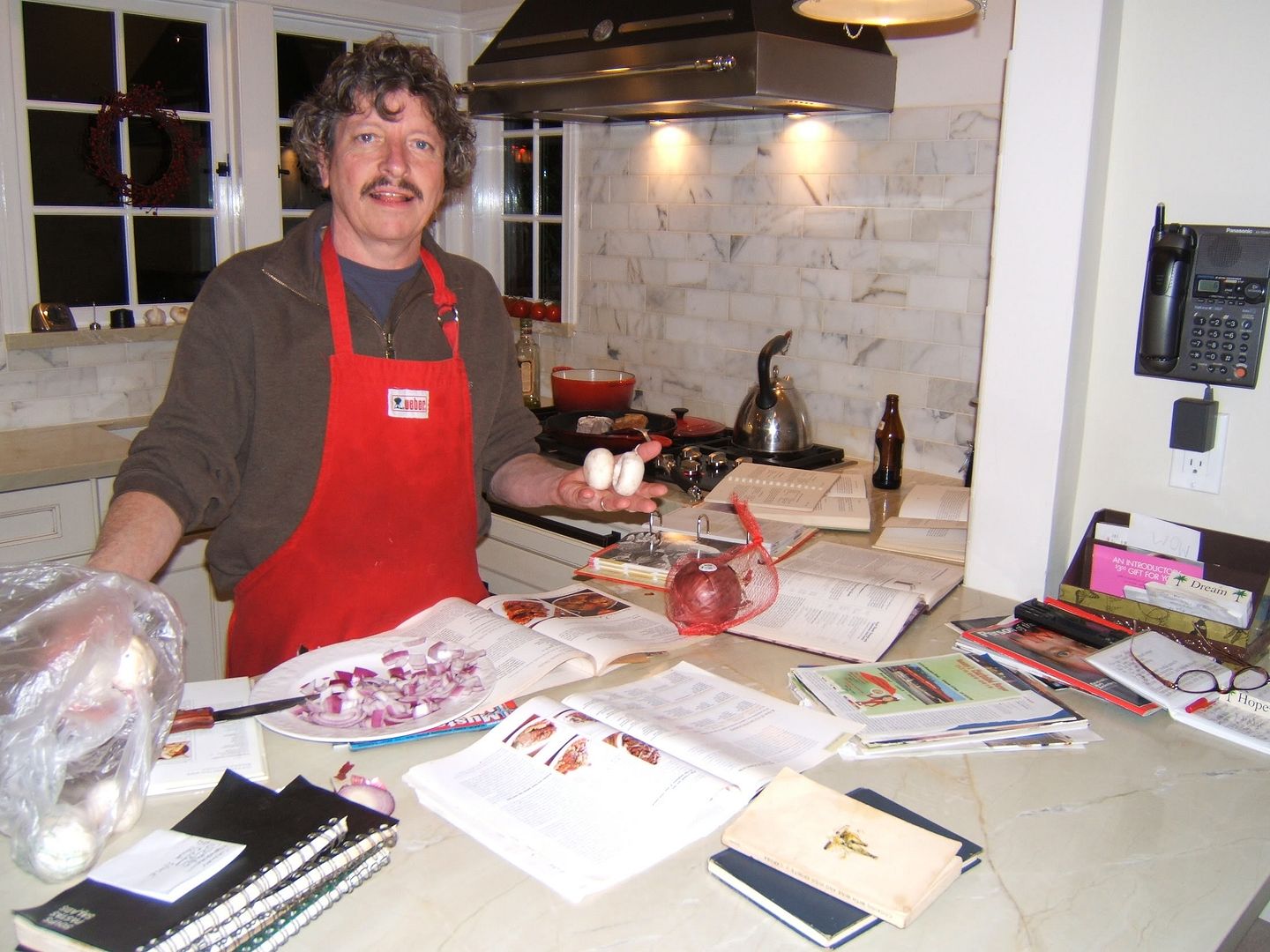 OK, so after a day at work, a stop at the grocery store, after a few hours of working on the Stang, this is what he loves to do!
He was working on a new recipe of Beef Bourguignon. You know, that recipe that calls for almost a bottle of red wine. Think Julia Child. All the recipe books come out and he compares and contrasts and comes up with his own recipe. My favorite activity is sitting at the penninsula with my glass of wine and discussing food and kids and the days events while watching the creation develop! The smells, ooh so good!