Spring Cleaning!
By LA-jan - April 02, 2010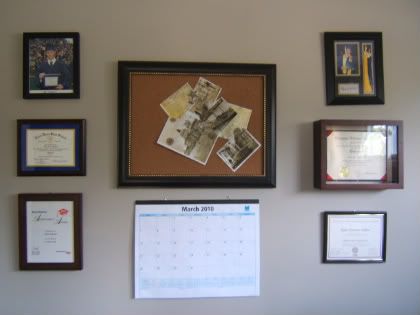 It all started with my desire to get organized for starting my taxes.
So into my office and I unload my file of years old files. Out came the shredder, the recycle can and before I knew it I had unloaded about 3-4 trash bags full. Where did I have the room for all that??
Well, that felt great, so I figured "why not paint?" And so I did, the whole room got a fresh coat. Then, some of the wood bookcases looked a bit tired next to the fresh paint. I refinished the bookcases with the fresh coat of stain. Well, now the pictures, the diplomas,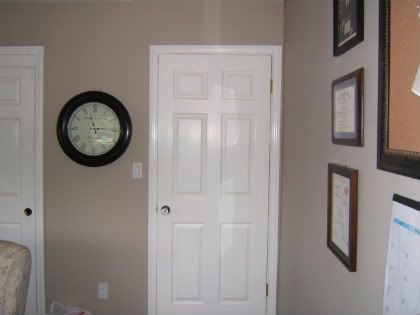 the certificates needed a home. Along with a new calendar and message/cork board, I had the wall project I had been trying to finish for so long (just in time before new diplomas come home) And, of course, a new clock found its way into my new office.
So, now I should be ready to attack those taxes!

But no. . .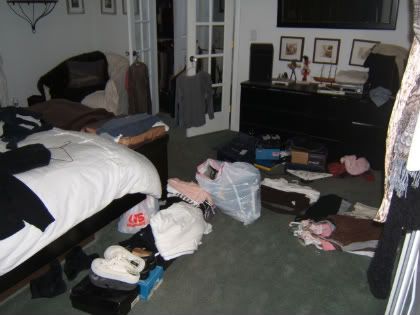 my bedroom closet beckoned to me. . . and I could not resist. Years of accumulated clothes, shoes, purses came out of hiding, got weeded through and packed up.













I filled up 5 bags and hauled them off to the Good Will.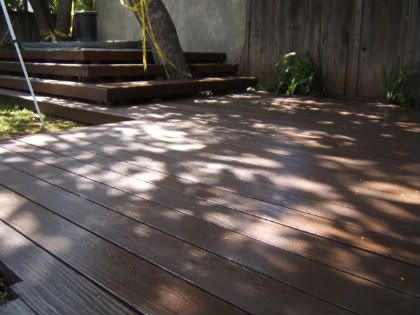 Even Terry got Spring Cleaning Fever. He had this week off for spring break and invited me out to help refinish the deck.
He swept and washed. Then I applied stain while he rewired the lighting that needed redoing.
Got to admit, it looks a lot better.

Now after this post, I'll get to those taxes. . .