Twin's 88th!!
By LA-jan - March 01, 2010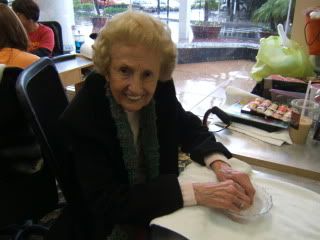 It was a busy, busy weekend for the twins. There was so much to do getting ready for their big birthday celebration with family and friends!


After shopping Friday with Melanie for their outfits, Saturday was beauty day: Hair and Nails!


Here Aunt Dorothy is getting her manicure while watching the Olympics on the big screen and the pouring rail and hail outside! Dorothy had arrived and met us in the salon and everyone joked that she brought that nasty East Coast weather with her! She promised she wouldn't stay long and it would soon be back to So. Cal. sunshine! She didn't let us down! The weather changed back to perfect for the party!





It was on to hair and here the ladies sit under the dryer waiting for their style while enjoying the latest in fashion and style magazines!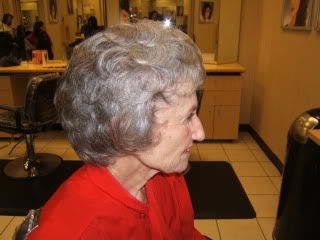 Amazing! Beautiful!












Back to the house after a lunch at PandaExpress and it was time for centerpieces.

Melanie shopped for craft materials to decorate and all got straight to work in full decorating mode!









The next day everyone arrived ready to party and greet the Belles of the Ball!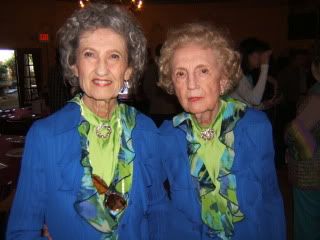 The received a standing ovation when Dorothy escorted them into the room!

Twins always and aren't they lookin' good!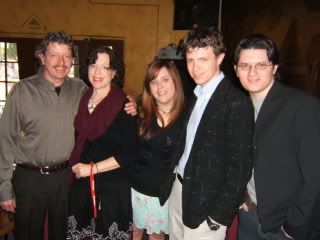 Everyone was in good spirits enjoying the Swingtime Big Band music Taylor arranged and set up. Sorry, I don't have pictures of the dancing because I was dancing!!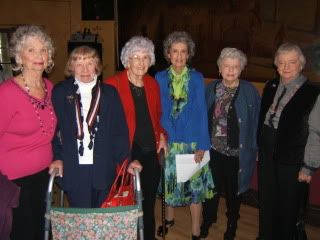 Here, longtime friends and family catch up on gossip and congratulate Mom on her birthday!












Tim entertains us with some "Skeletons from the family closet"!













A Ragtime musician accompanied the room as we all sang "Happy Birthday" and presented the cake.


Make a wish!










Catching up and having fun together!

















Nothing like family!













What a terrific effort by all to put on such a great celebration for the Mom and Aunt Dorothy! Priceless!