Cooking Again with the Twins!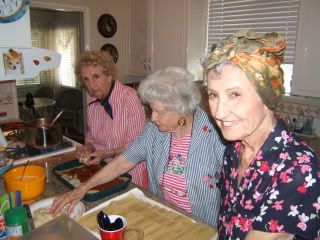 This last weekend, we made lasagna! Mom's recipe was in one of Terry's cookbooks that he wrote that we packed up to remodel. I saw it and thought "perfect" for a cooking class!
So, first we make her spaghetti sauce that she had received from an Italian from "the old country". It is unusual in that it has cinnamon, allspice and nutmeg!
Once, that was simmering, we proceeded to layer the lasagna ingredients and that's when it got fun!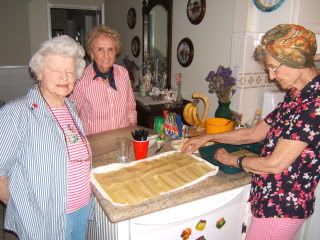 Now, there is no "right" way to layer, but everyone has their "own" way!
Noodles or sauce first? When does the cheese go in?
Do we put the ricotta first or the mozzarella?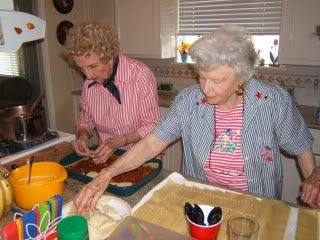 Everyone did a layer in the order they thought best!
Eventually, all the ingredients went in and the pan was full!
Wow! What a mess we made! The clean up crew went right to work!
And before you know it, it was dinner time!
Looking good, smells good, too!
Bon appetite!