Just a Little Happy Easter!
By LA-jan - March 27, 2016
We had a little Easter fun here for the family.
Small celebration with Terry's immediate family.
Pat gets overwhelmed with lots of people
with her difficulty hearing and with her
limited mobility, so we kept it tight.
It was so nice and quiet, and a lot less work!
I didn't even have to have the guys dig out all the
extra chairs from the garage rafters and unpack
the extra tables from deep, deep under the bench that
is behind the car.
Easier for everyone.
Terry was cleaning up a few weeds on Saturday and sweeping up
the walkways and I went out to see how nice it was
looking and got an idea for a spring centerpiece and well,
one thing lead to another and well,
see for yourself what I found in the yard.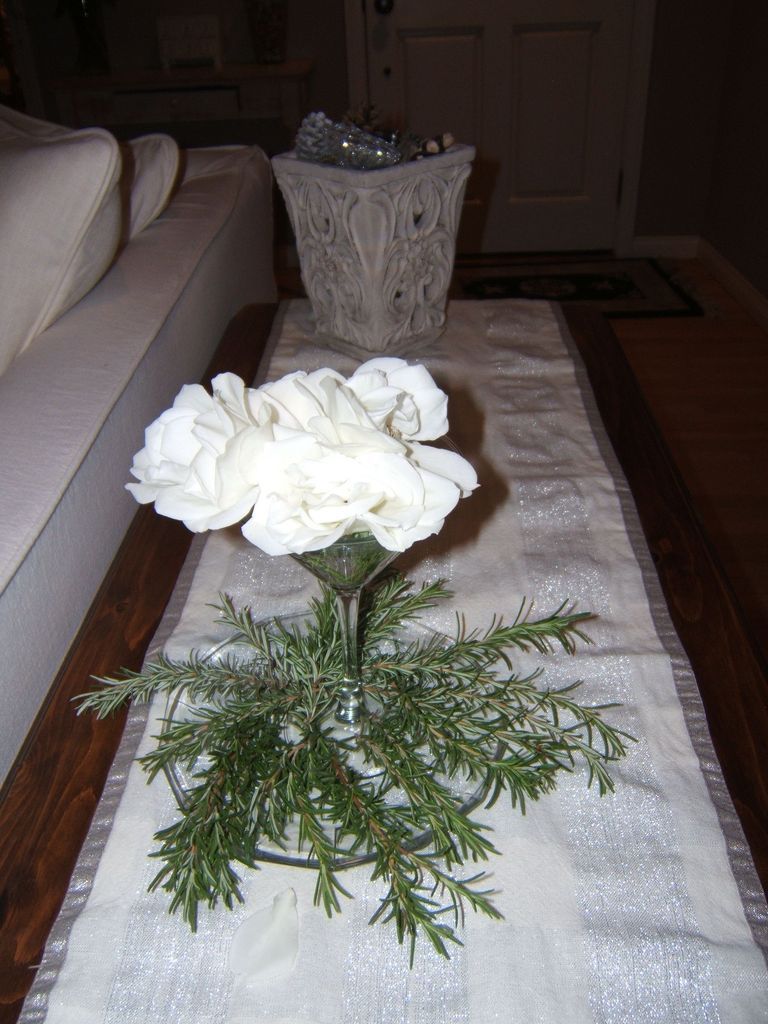 a few sprigs of rosemary (yummy smelling) and topped it
off with a martini glass full of white iceberg roses.
Ok, the white roses are from TJ's, but most of the wild greenery was found.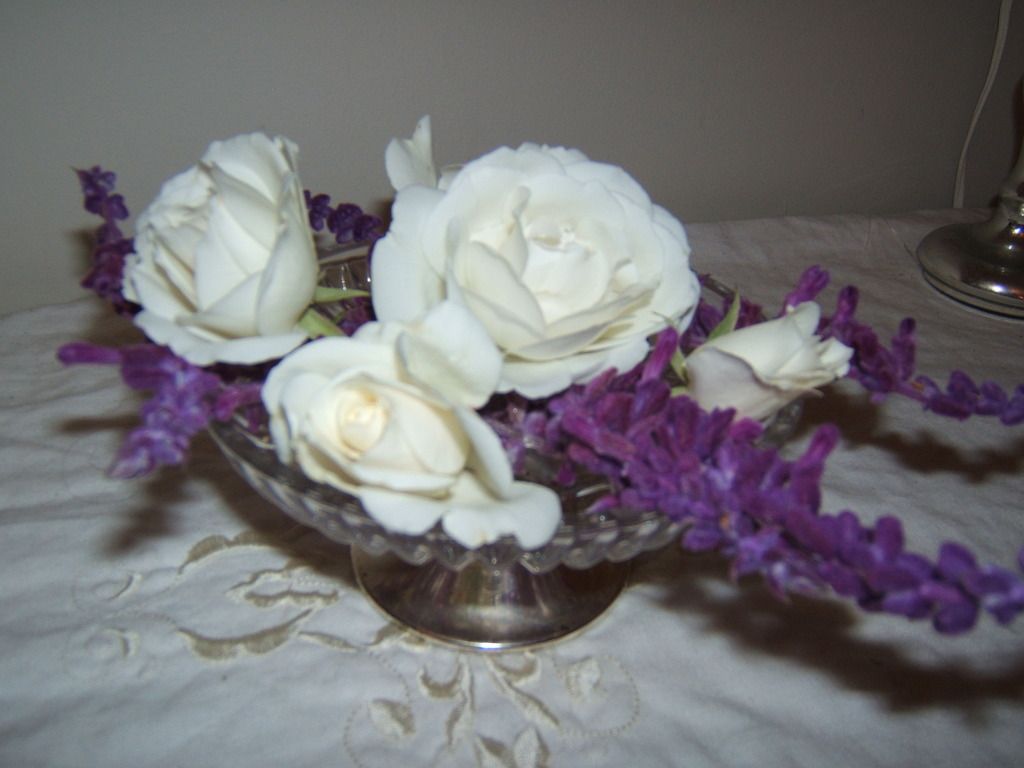 Here, a candy dish with a few iceberg roses and a few sprigs of
spiky purple salvia that grows right out my front door.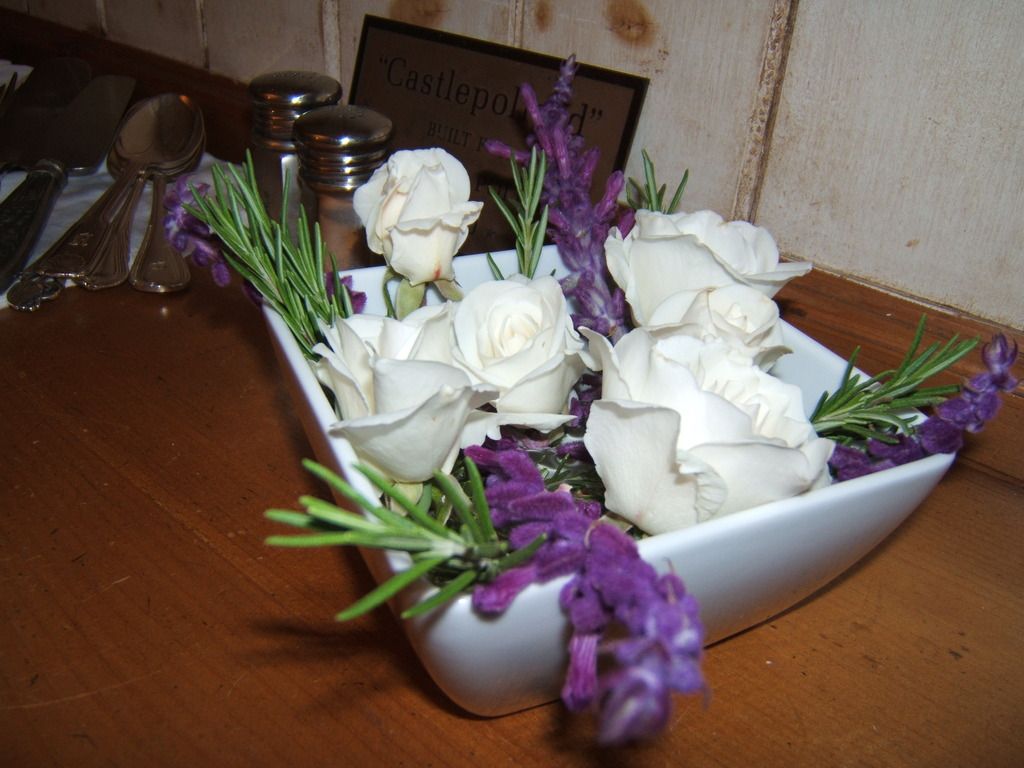 I liked those colors and in a slightly deeper bowl, added some rosemary.
Notice the "Castlepollard" plague we found cleaning out
Pat's house. It found a new appropriate resting place, here.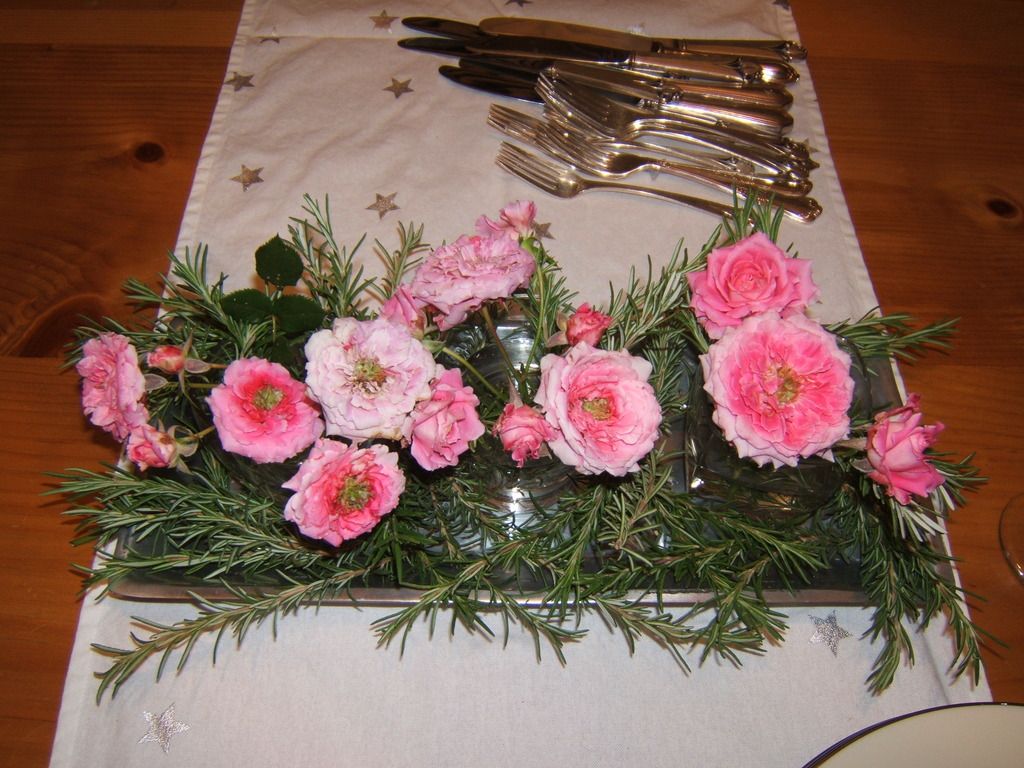 These dainty pink roses were a gift from a patient's family many years ago.
I planted near the front entrance and it loves it there and blooms profusely.
I set 3 drinking glasses on a silver tray filled them with the roses
and surrounded it with rosemary and it became the
centerpiece for the table.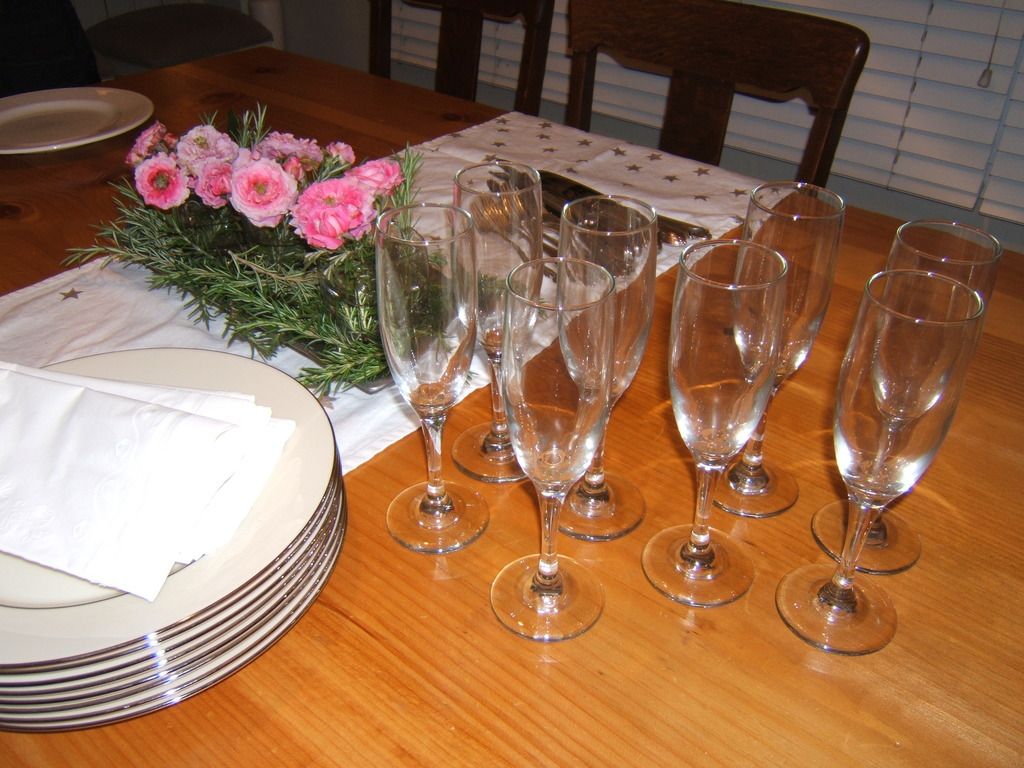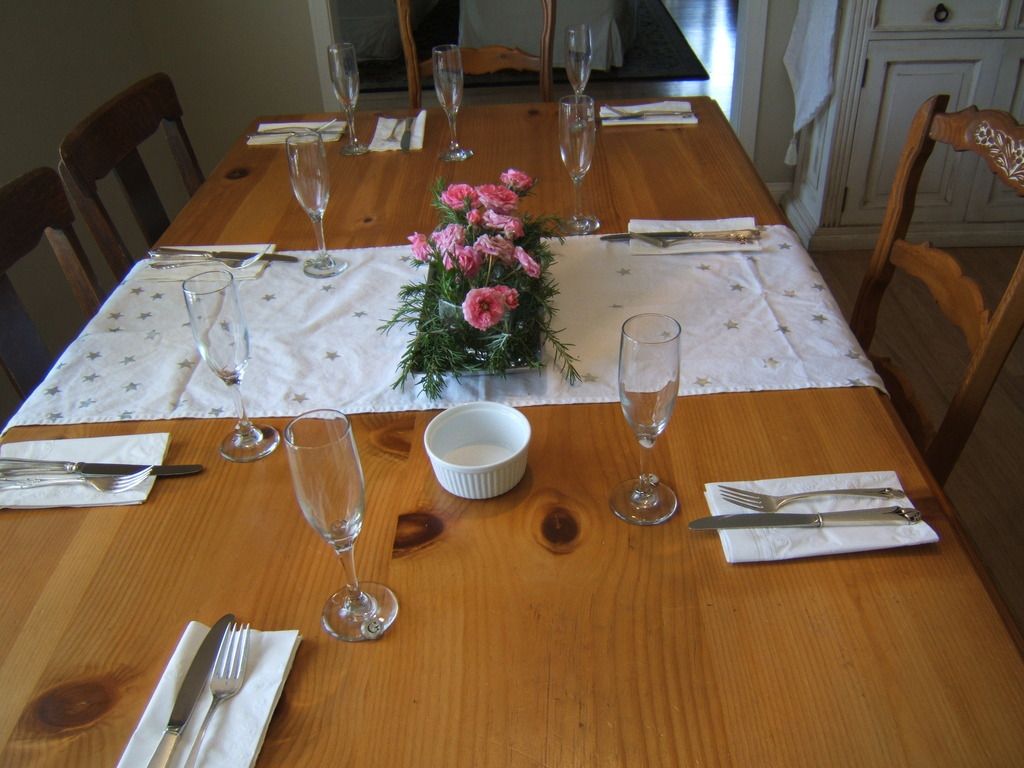 I was so glad they still looked good the next day!
We started with Terry's homemade bread and
we had so many jams given as gifts
that we had some tastings!
Next, Terry prepared the ham for the plate and I prepared the
plate for the ham. He had his own honey-baked recipe.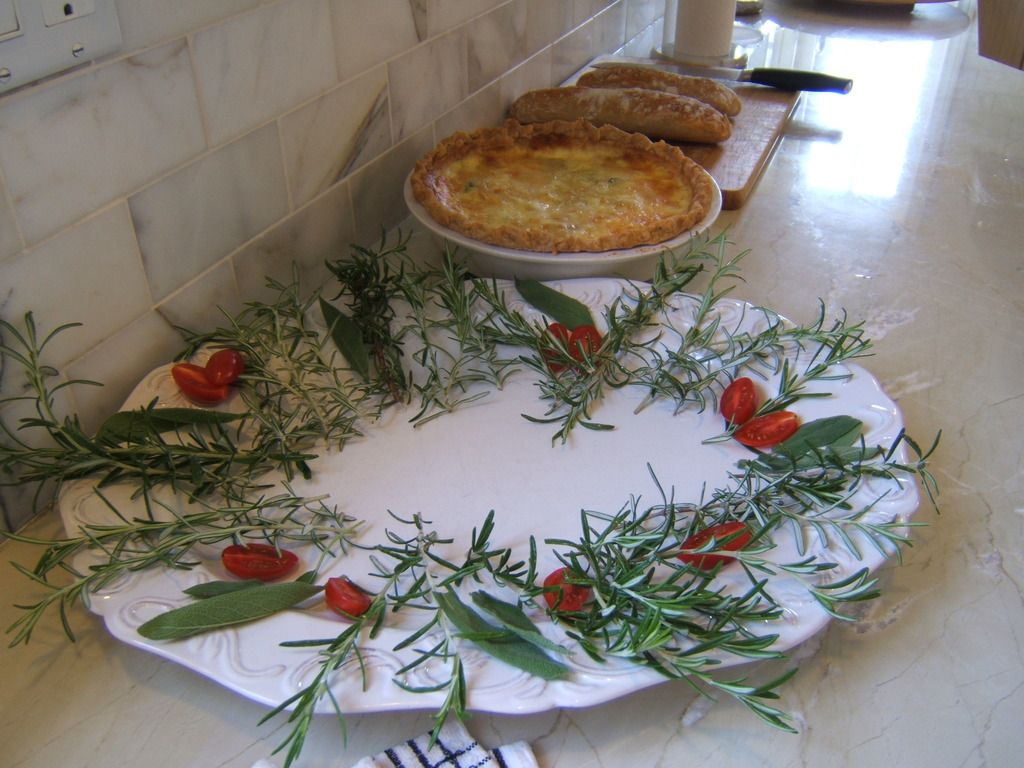 As he set that up, I moved on to get the egg plate ready for his
perfect sous vide eggs
Add my quiche, scalloped potatoes, uncured natural bacon
(or pork belly), some berries and cream and brunch is served!