It was a Happy Christmas Everyone!
By LA-jan - January 01, 2015
Christmas came fast and it came quick this year!
Luckily for me, Terry was up to the challenge of winging it
much by himself, as I nearly worked right up to the end!
The shopping, the cooking and even picking out and hauling in the
bloody tree!
Taylor was once again on board helping the night
before the Eve in the kitchen with the last
minute goodies!
Although, I made some goodies for the Christmas party,
I gave my homemade Granola in quart Ball jars for gifts!
That, I could make ahead of time and jar up!
Taylor helped with a few treats
and I made the pies.
The rest of the dinner was basically left to the "Chef"!
Colleen brought in some lovely mashed potatoes and
of course, Maureen and her famously delicious ham.
Terry spatch-cocked the turkey, I made the gravy and
Terry put his homemade stuffing in the crock pot.
The green beans were left and it was getting on.
Luckily, the crew was up for the challenge of all the
green bean snapping last minute!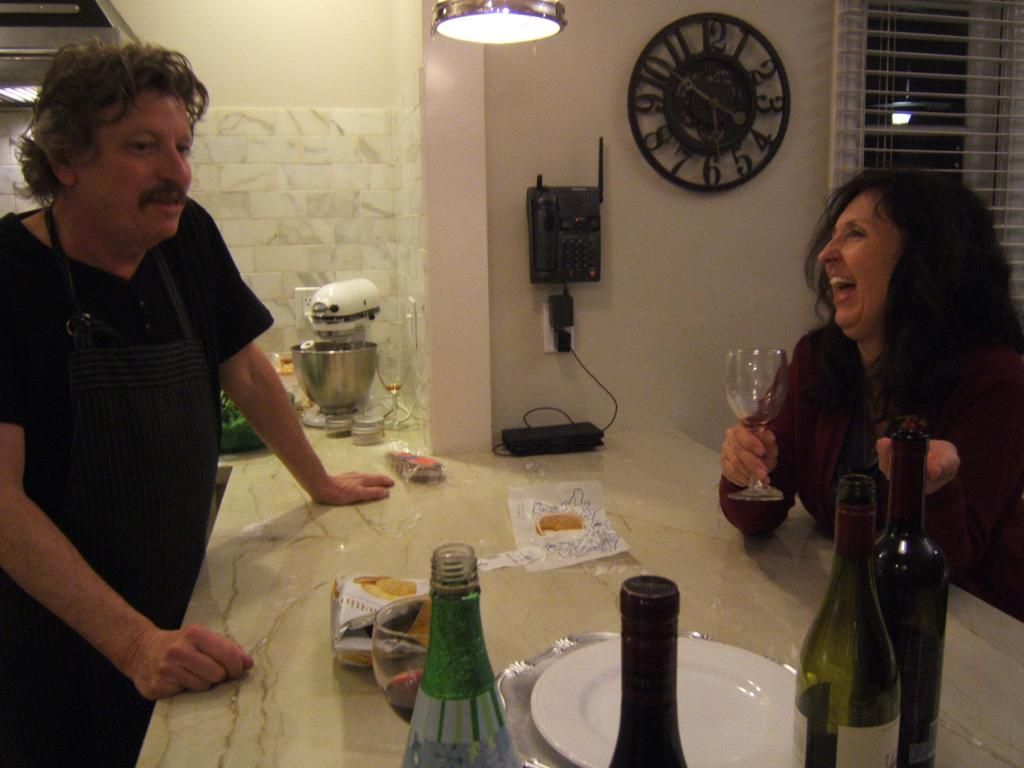 After
a glass
of the French wine Eileen and Marty brought in, we were all in the mood
for snapping!
Maureen started carving the ham
and I started on that beautifully browned bird
and in no time the Feast was on!
And the Holiday Crackers were popping and snapping!

The party hats went on, the jokes were told,
and the games were laughed at and saved for after dinner high jinx!
Scratchers for everyone!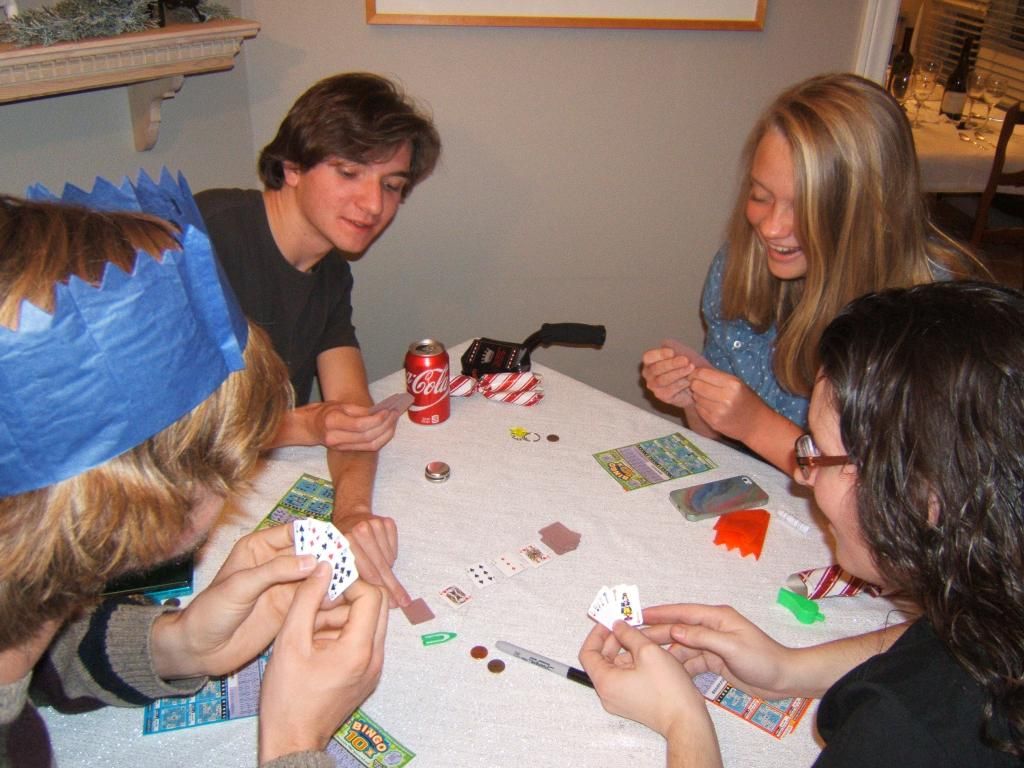 A full deck of teeny tiny cards in one cracker!
And a game of poker was on!
A little clean up help after dinner. . .
Thanks Colleen!
And coffee and dessert was on!
But not before the "Gift Exchange"!
From the young and old alike . . .
It was a Happy Christmas Everyone!