Halloween Party Preview
By LA-jan - October 26, 2013
Welcome to the Halloween Party preview!
Tonight is the night and most is ready
and I thought I'd share a sneak preview . . .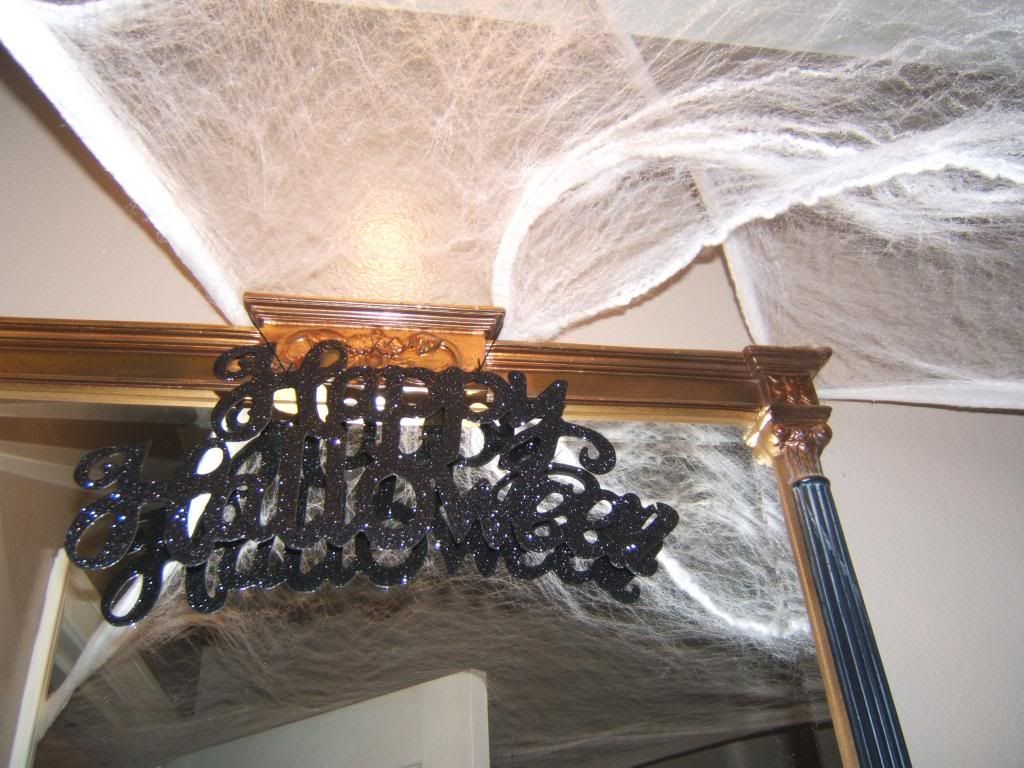 But, first of all, let me say
Happy Halloween!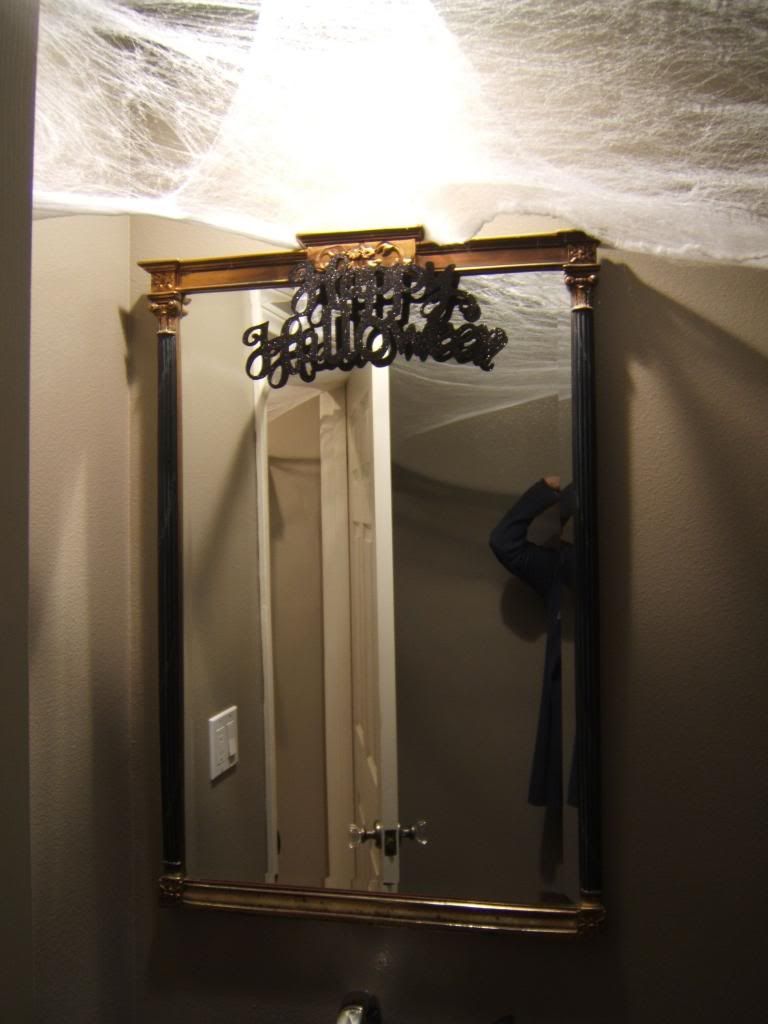 and a classic "boo boo", I'm in the frame!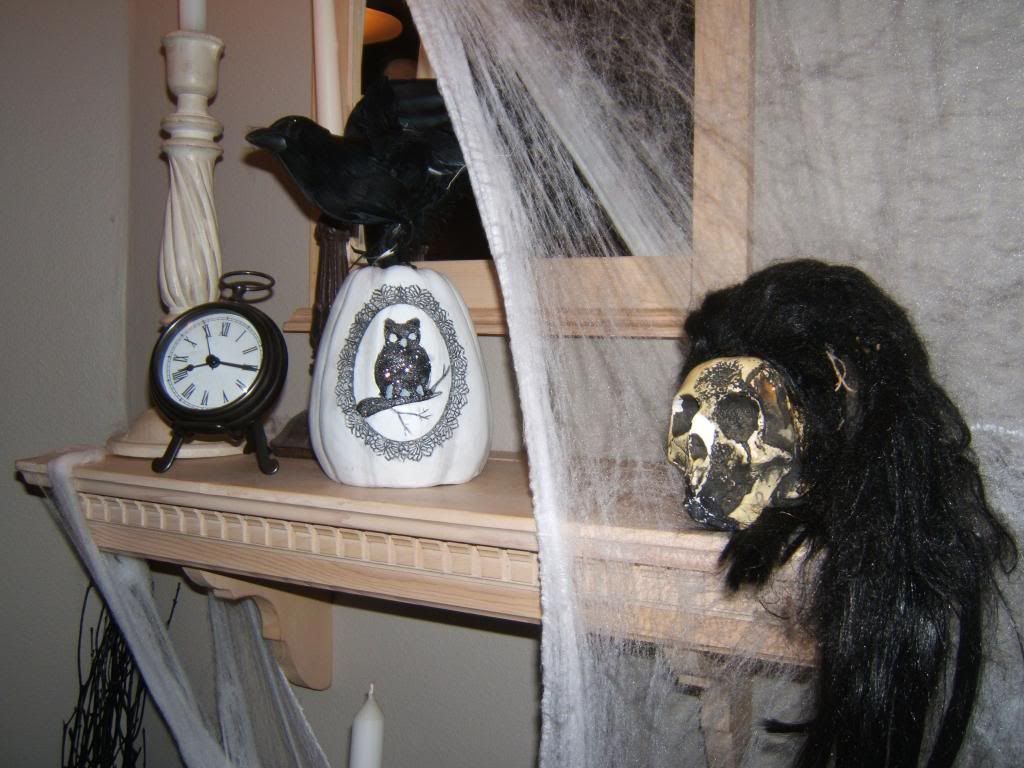 With a Western theme this year, I still found a place for Halloween
in the decor. This in one corner . . .


and this scary one down below . . .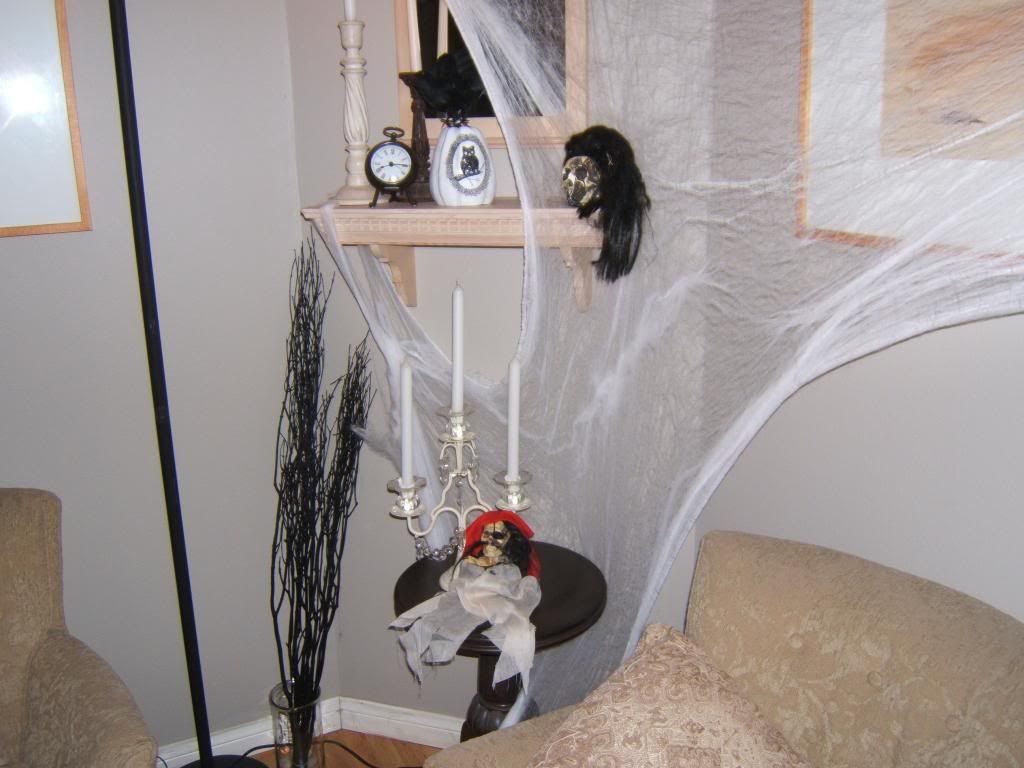 make for an inviting corner to sit a "spell "!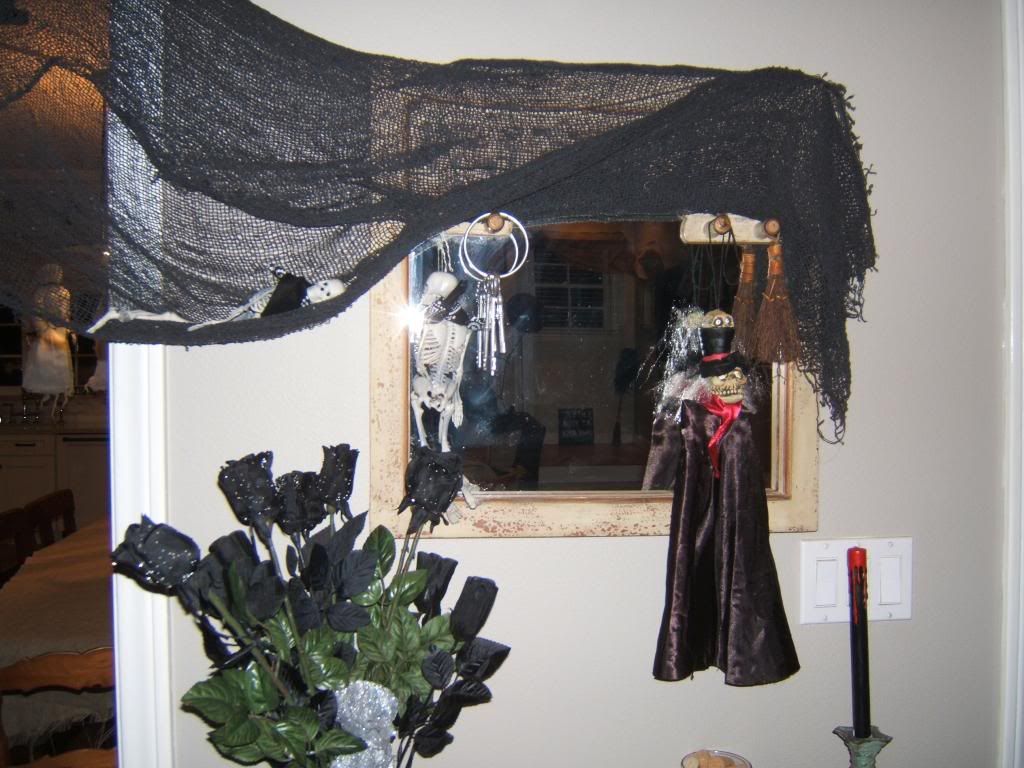 But, a Western ghoul greets you at the door,
with his skeletal crew and the jailhouse keys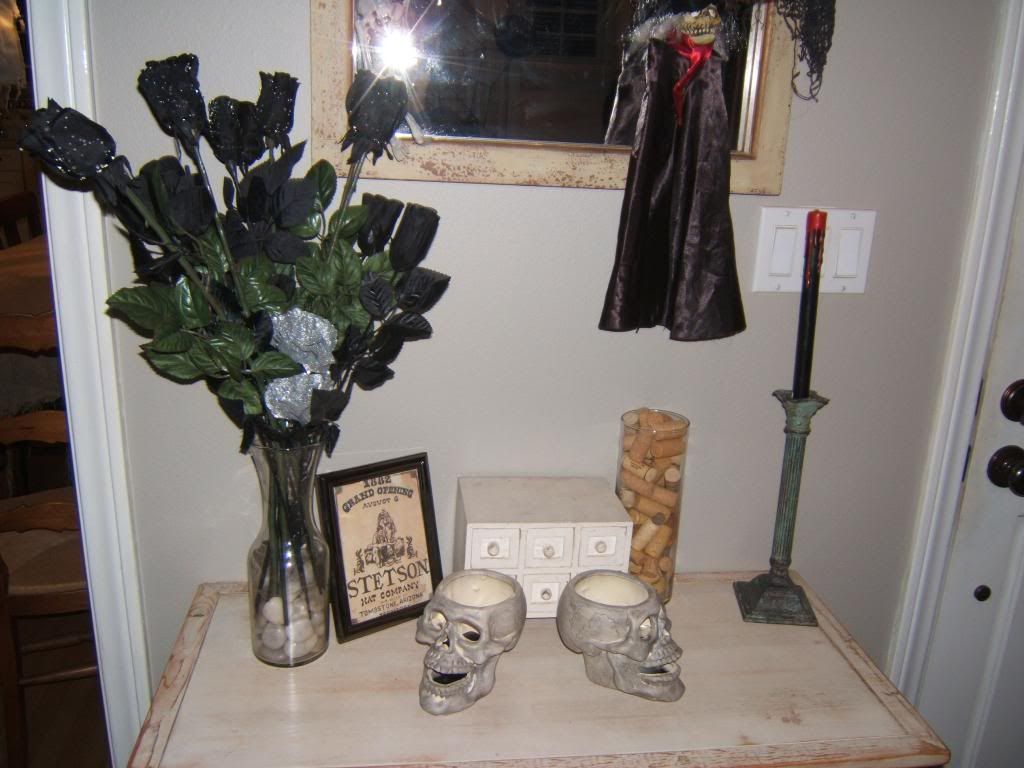 we've even added authentic advertisement here!
But, as you enter, you come into the Dead or Alive Saloon!
Complete with "Wanted" posters, honky tonk music,
shot glasses for the tastin' and lanterns and
gold coins for the gamblin' on the tables!