Eleanor Louise
We've had so much excitement welcoming Eleanor Jean into the family
as of just 2 weeks ago, that I thought it would
be a good time to share some of
Eleanor Louise's baby pictures.
Someday, Eleanor Jean may be able to know
her great grandma just a little more.
Eleanor Louise was born on the 22nd also,
6 mos earlier in the year and in
1922.
Her she is with her twin, Dorothy, as almost all pictures
of her are, and her great aunt Bertha, who raised them
as her own.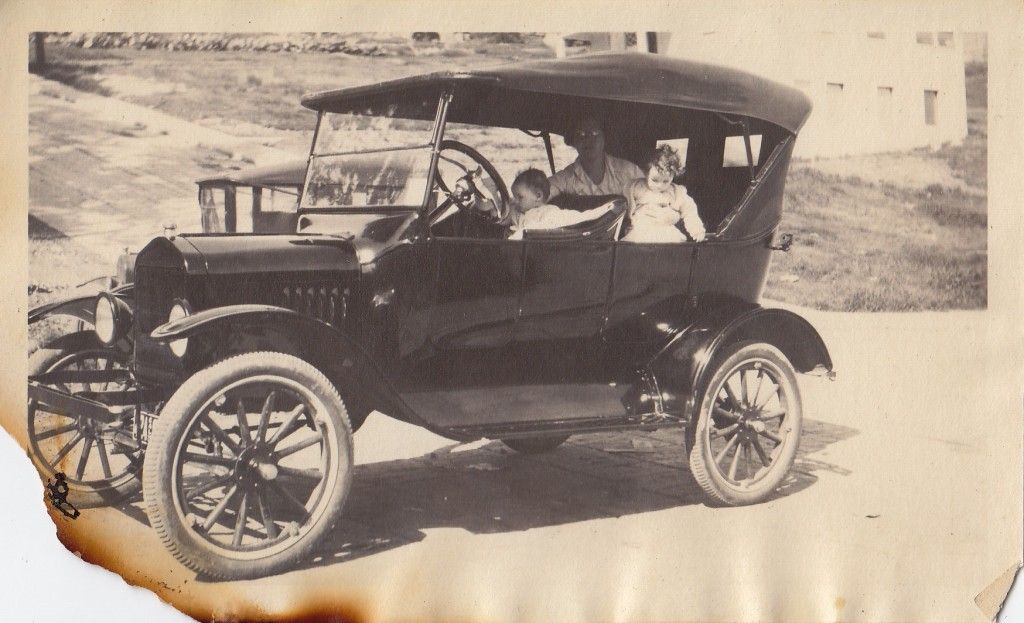 I began looking up historical facts of 1922 and what should come up first was that
in 1922 on 2/22 the time 2:22 occurred as a significant fact. I can just bet that mom, being
the 2nd twin was born exactly at that time! (or for us military time folks, maybe it was
2222!) Could've been!
Ulysses by James Joyce was published as was the first Reader's Digest.
A new pope was elected that month.
Radio first came to the White House.
Cleveland, Oh and Davenport, IA are the first to have radio transmission.
It snowed in Hawaii!
Al Jolson has a #1 hit!
Great Britain grants independence to Egypt.
The Supreme Court unanimously upheld the 19th amendment
women's right to vote!
An exciting month for sure!
The twins grew up in Echo Park in the 20's
" Echo Park Lake had become a citywide attraction by 1920, perhaps not as large as Westlake or Hollenbeck Park, but a lovely setting nonetheless. It was also poised to become the site of a major transformation, with the coming decade delivering the biggest economic boom the Los Angeles had ever seen.
The 1920s brought a new wave of development to the neighborhood and the surrounding city, with Spanish-style cottages and apartments coming into vogue. The much more romantic style, prompted in part by servicemen who had seen Europe during World War I, brought an end to the Craftsman, or Arts and Crafts, architectural style.
Where there had been farmhouses or vacant lots, builders added Spanish-style courtyards and apartments with arched windows and red-tile roofs around the lake. The structures graced Logan Street, Laguna Avenue and Glendale Boulevard -- or ran up the steep hills of Echo Park Avenue."
Streetcars were her way of getting up the steep hills
and one would run right down to the end of her very steep street.
Hollywood was an influential industry in this area of Los Angeles.
Eleanor's mother, Dorothy, who died when she was born, worked for the studios.
She came here from New York because of her love for the cinema.
In New York, she was a theater lover and attended many productions
on Broadway. No doubt, Hollywood held a special place in her heart.


"Prior to World War I, years before Hollywood became the movie capital, the Los Angeles film industry was centered in Echo Park. Mack Sennett's Keystone Studio was in Echo Park until the end of the silent era, and a large number of silent comedies were shot in the neighborhood, as were several Laurel and Hardy, Charlie Chaplin, Our Gang, Ben Turpin, Roscoe "Fatty" Arbuckle, Charley Chase, Chester Conklin, Three Stooges shorts, and several Westerns were shot along the hillsides of Echo Park."
Eleanor was 7 years old when the Great Depression of 1929 hit.
"The Great Depression left an indelible mark on the lives of the young. It inflicted a heavy psychological toll that would persist through the remainder of these children's lives. It would influence their attitudes toward the family and especially their attitude toward economic security."
Eleanor was frugal the rest of her life. Nothing went to waste.
She could find a use for everything and could always find what
you needed for anything.
She told stories of how Bertha would "roll" their hair into curls
with rags. I remember when I was in kindergarten,
she rolled my hair in rags for my picture. I looked like
little Shirley Temple!
At the time, she was my favorite Movie Star!
So, little Eleanor Jean, that is a brief introduction to your
great grandma, Eleanor Louise, who was also
a cutie pie!
She is the awake little cutie!