"Lock my heart and throw away the key . . ."
By LA-jan - June 29, 2013
Has a month really slipped by?
Time just has been slipping through my fingers!
Been busy with work and getting ready for Sean and Katie's wedding, and
oh that thing called "life" that always crops up.
Sean asked for some pictures of his life for the "video".
His life started before digital, so that involved digging through
old albums, boxes stashed in the cedar chest, and the tedious job of scanning
them into the computer to send him.
Well, we left mom back at the end of February.
Grandpa Lynch was sick, we heard about Helen and how she was crazy
for her soldier Freddy, and so many dances to go to!
Let's see what happening . . .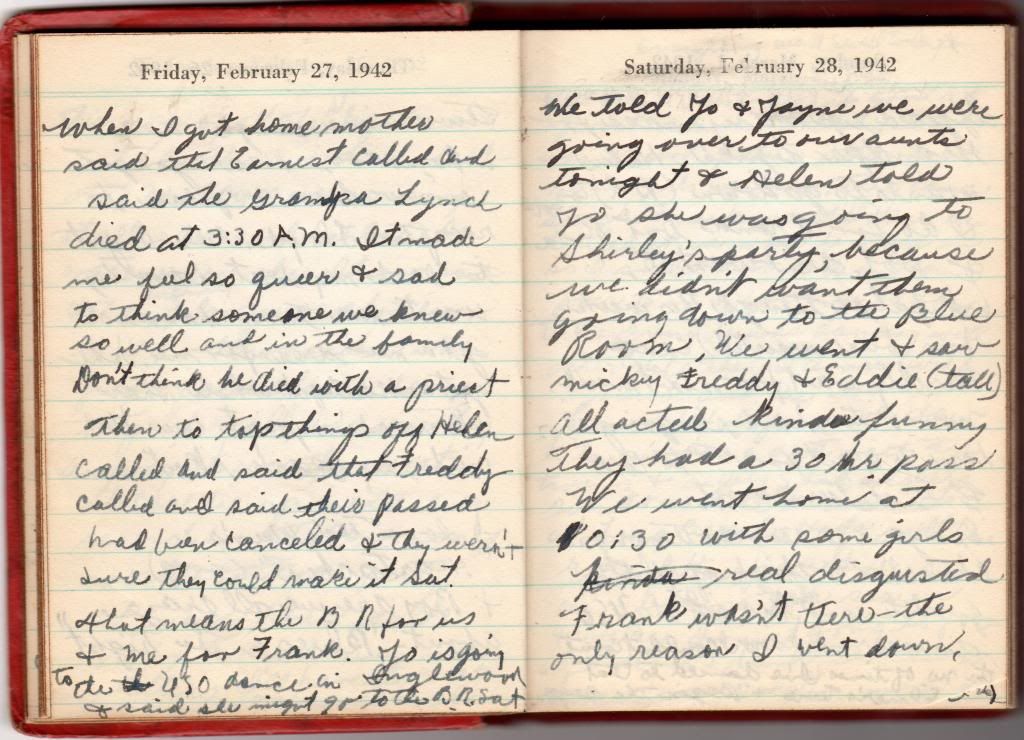 Wonder what happened to Frank?
Those songs still brought out smiles and memories till the end of her life!
Frank is not winning any points tonight!
Hmmm. . . Francis. I found out that who she calls "Francis" signed his
letters "Klyne". I posted a letter a while back in which
she addresses it "K. Francis".
LA-jan: She's still feeling bad about how she treats him
Here is a letter he sent back to her which sounds like an introduction
and was early in 1941:
In 1942, they must have been to several dances by then, as this letter sounds
like he is more familiar with her:
and thanks to Francis' "wandering musician" offspring,
we now know this was Francis in India!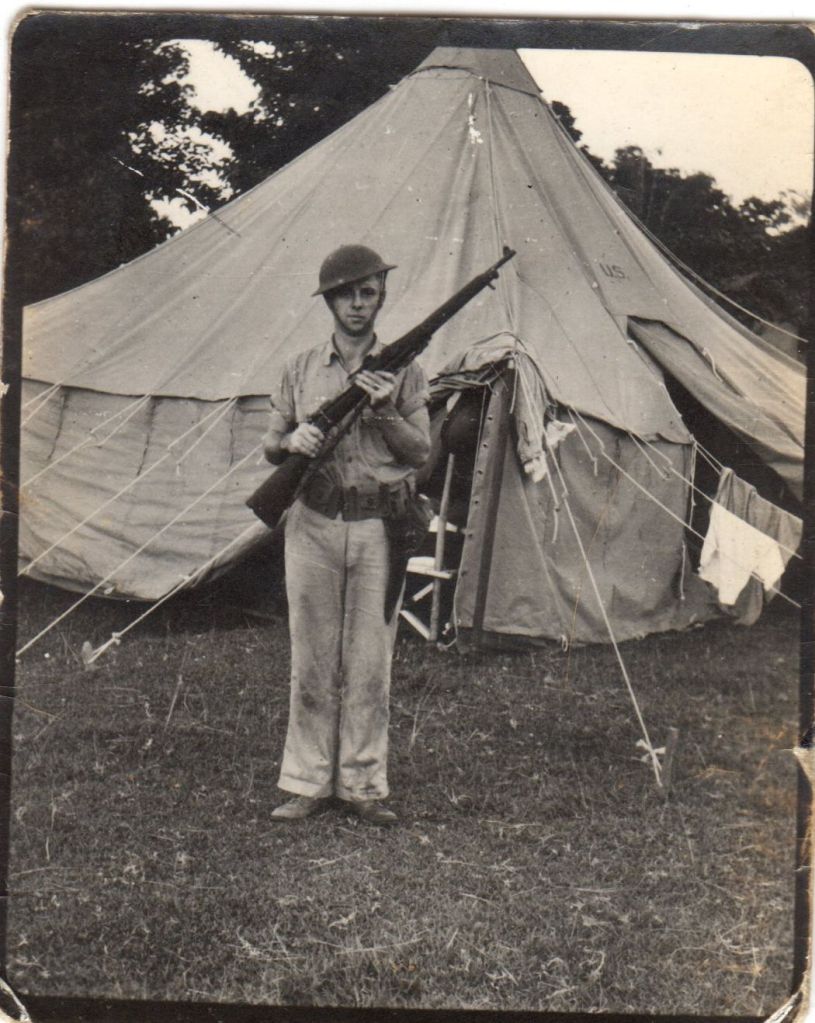 Thank you "Wandering Musician"
!