The CARD she needed to get in
By LA-jan - March 07, 2013
So, in our last post, we talked about "sponsor" cards.
Mom needed her card to get into the dances, and my research
suggested a code of conduct or respectable values
possessed by a girl in order to receive such a card.
And do you recall that mom was sometimes worried that
she may not get back into dance if she stepped out.
Sometimes, a soldier would gain her back entrance, maybe if
he were an officer.
Well, this girl had rules to follow: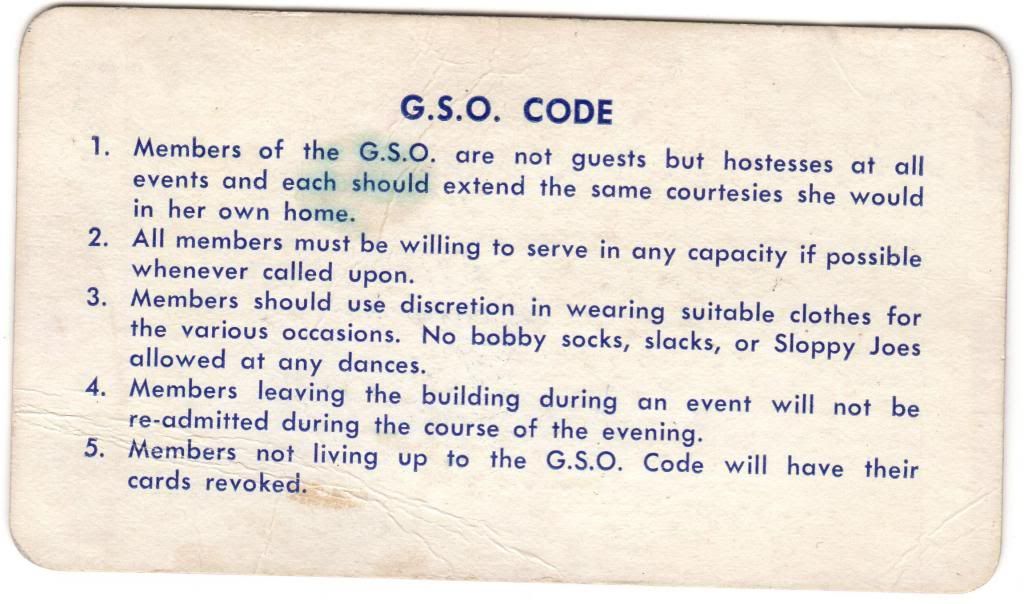 No Sloppy Joes?
I had to do a little looking around to find out what this was!
Apparently,
jitterbugs used to wear full swing skirts with
"Sloppy Joe Sweaters", long baggy pullovers, commonly worn
by teenagers and college girls.
Mom, definitely did not wear these!
and the front of the card: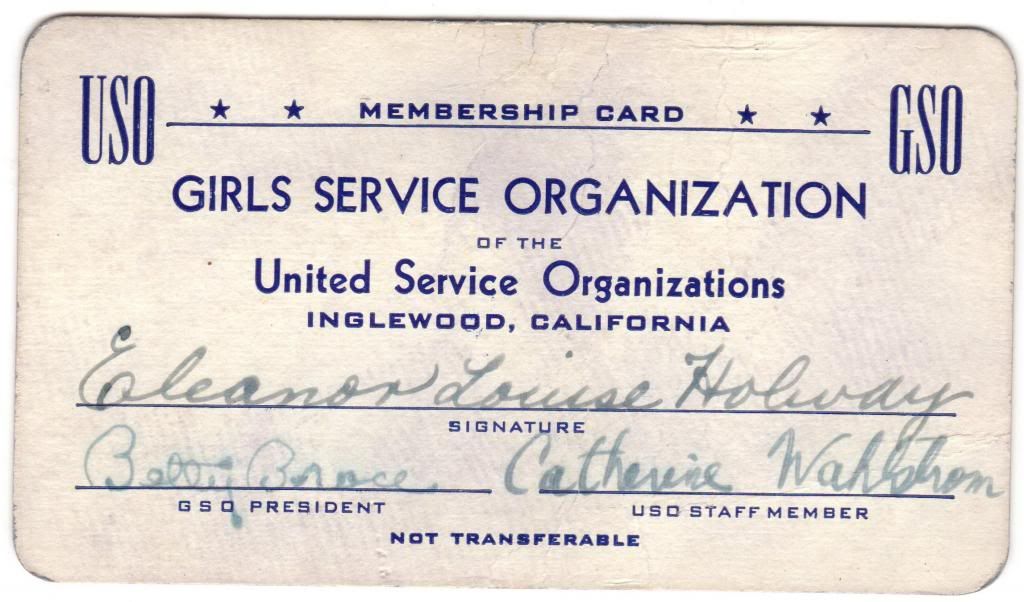 She also had card for the Blue Room and the Riverside: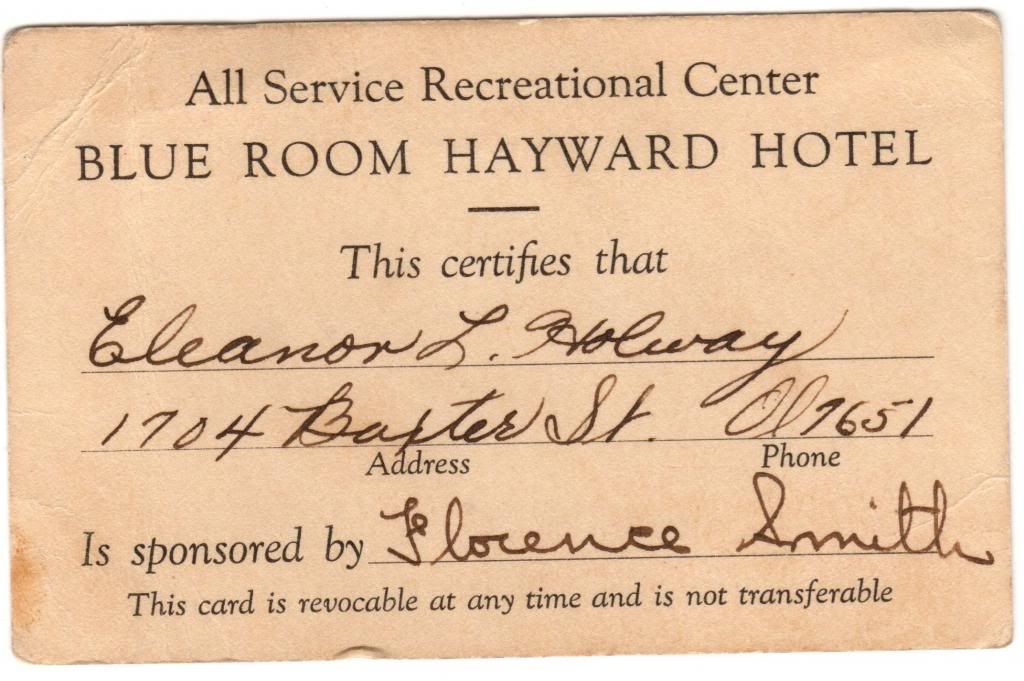 Here, she was sponsored by Florence Smith, who I assume, is already
a member or an officer of the club?
Check out the phone number!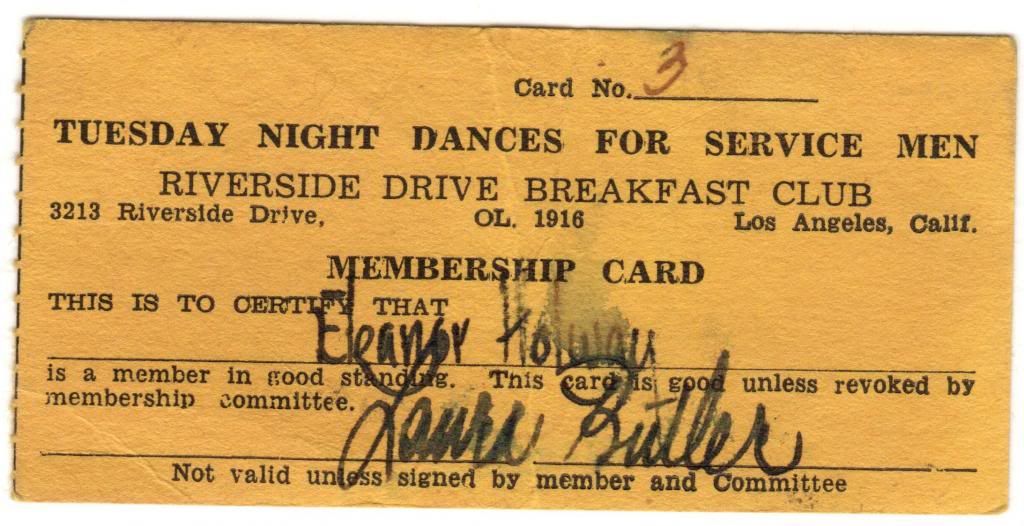 This one tells us Laura Butler is a member and she's been approved
by the committee.
Is that mom's third card?
Or the third card issued?
Incidentally, this breakfast club/dance club was right next to the LA river,
so close to me!

She must have always kept these in her purse, for her weekend
would be ruined without them!