Late Valentine's Day Post
By LA-jan - February 18, 2011
We celebrated Valentine's Day Sunday night because I was working on Monday, the 14th.
We started with a very nice Chardonnay, well not this one. We tried this one, but it was
too fruity, so we opened another. That one was very nice!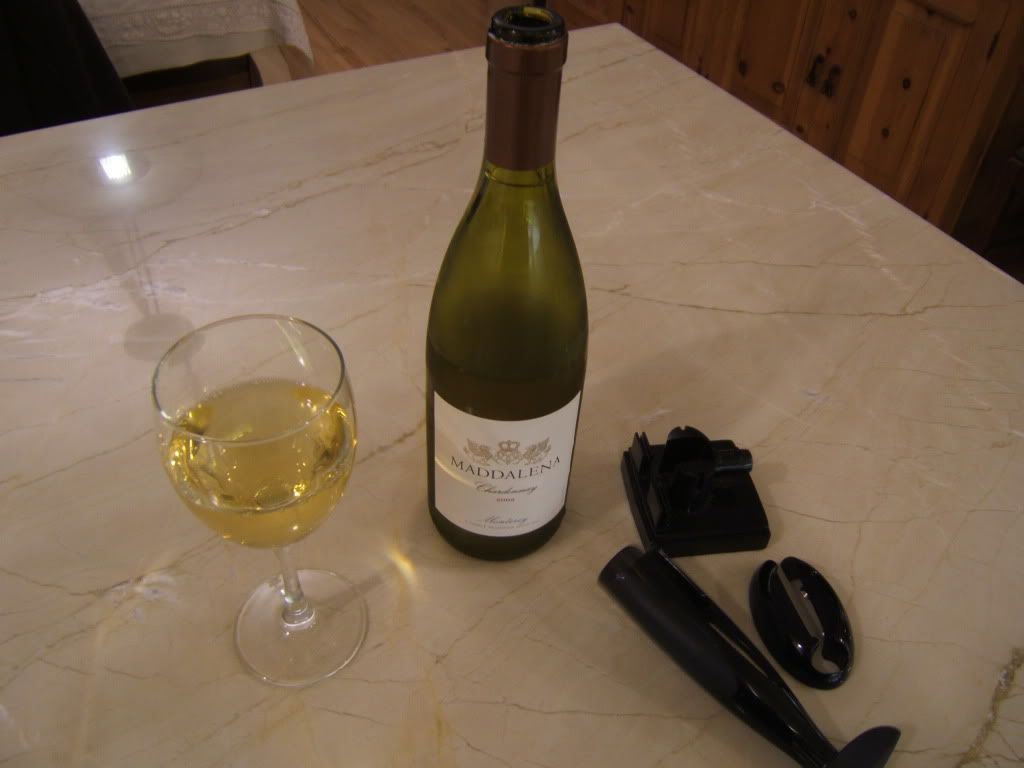 We're so happy with our kitchen that, and I know it sounds so ordinary, we decided
that we wanted to cook! We don't get to cook together often enough in our new
kitchen, so we thought it would be fun to do for Valentine's Day.
First, we defrosted the chicken. Those boned thighs will be sauteed.
That's the garlic press ready for action
next to it.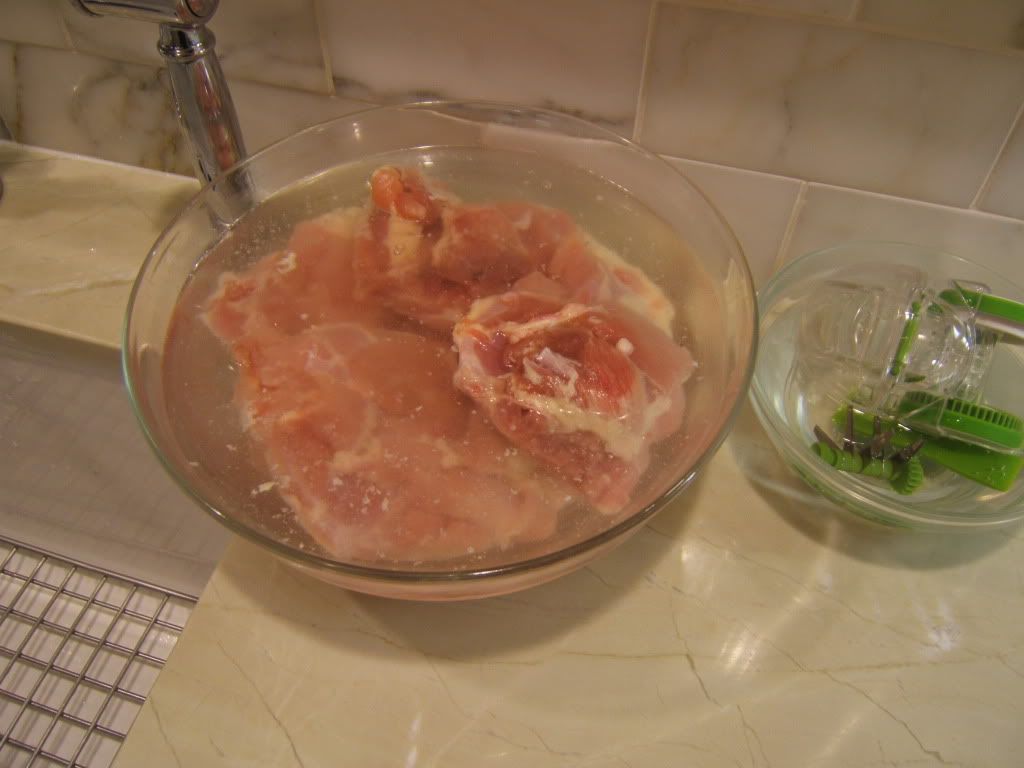 Next, the mushrooms were sliced. Oh, they look so good. I love sauteed mushrooms
slathered all over my chicken.
Terry likes to have a Guinness while he cooks.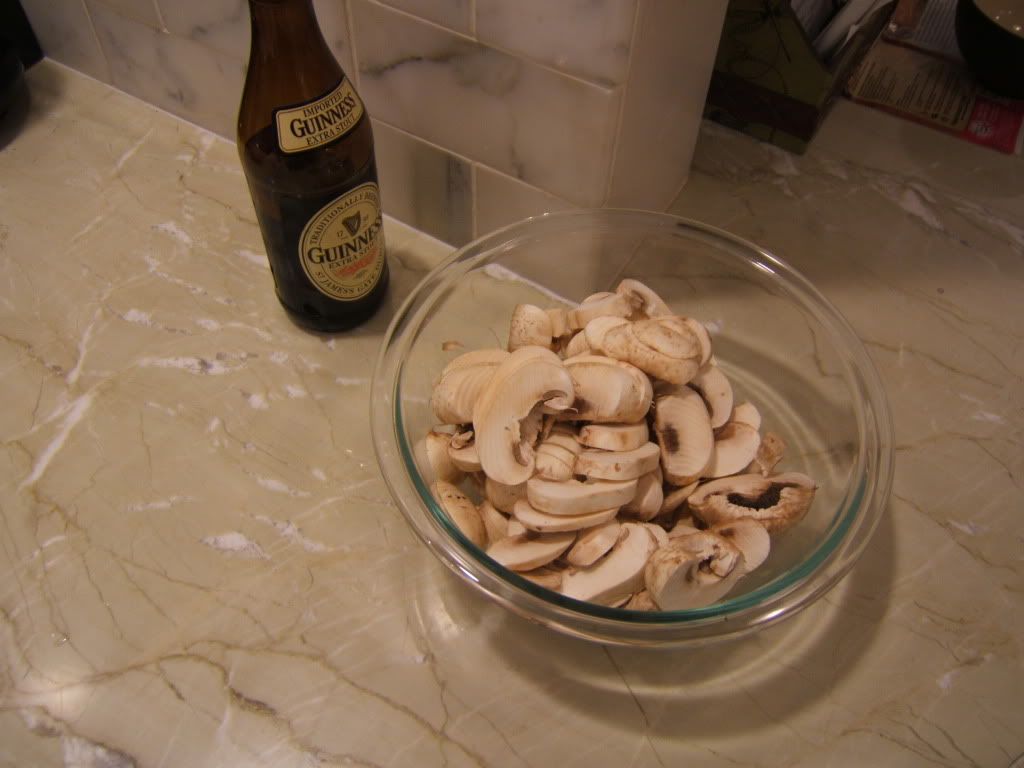 The fresh asparagus was washed and trimmed. They will be steamed and
thrown together with fresh chopped tomatoes and Parmesan.
I threw together a dish of scalloped potatoes. I like them with caramelized onions
layered in a garlic and butter rubbed dish with Swiss cheese and Parmesan.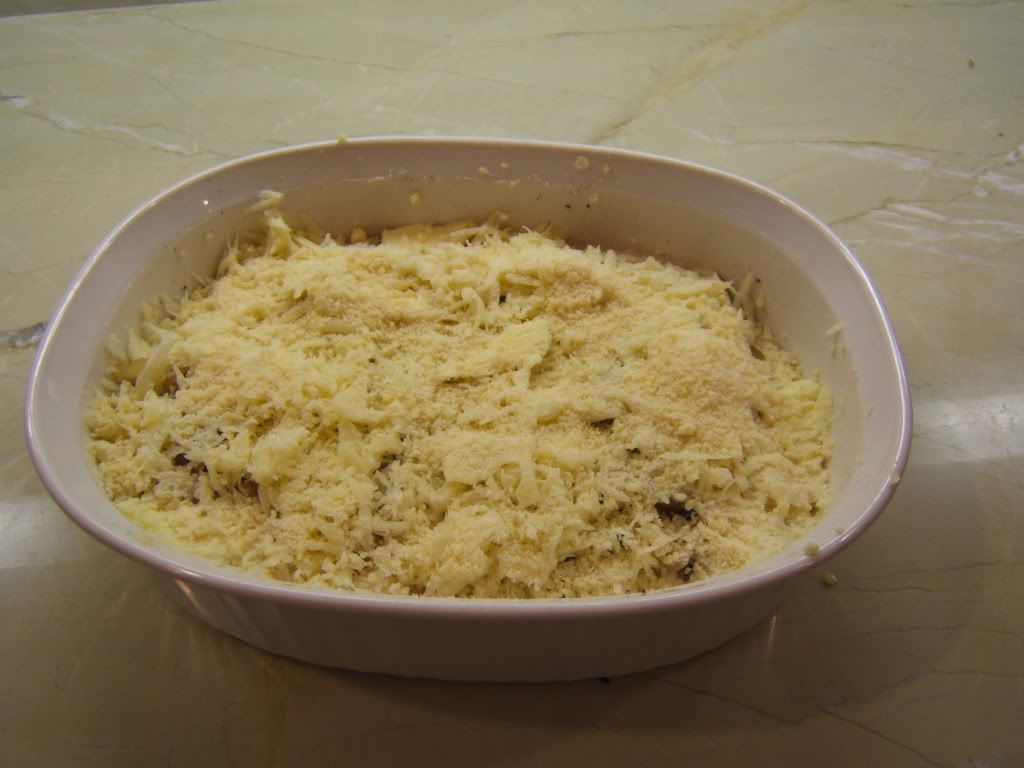 Terry caramelized the onions to perfection!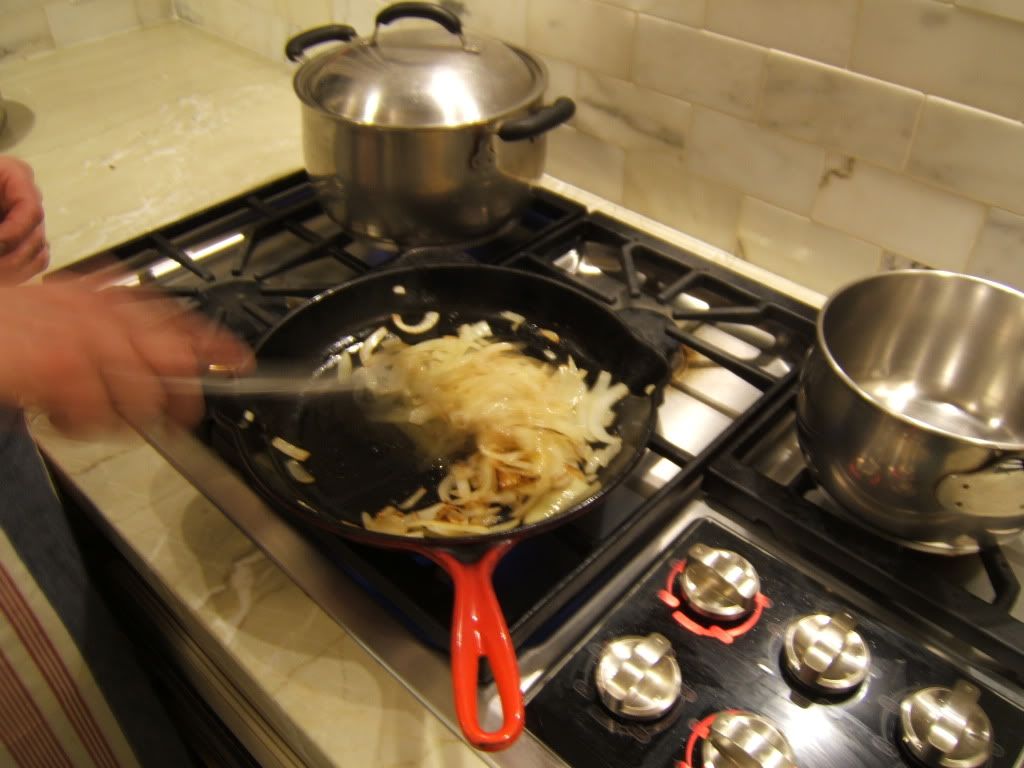 And I put a lot of love into baking a Red Velvet cake. Unfortunately, it didn't
share much love back with us. Let's just say, "it looked scrumptious"!