Here's something you won't see everyday!
By LA-jan - September 09, 2010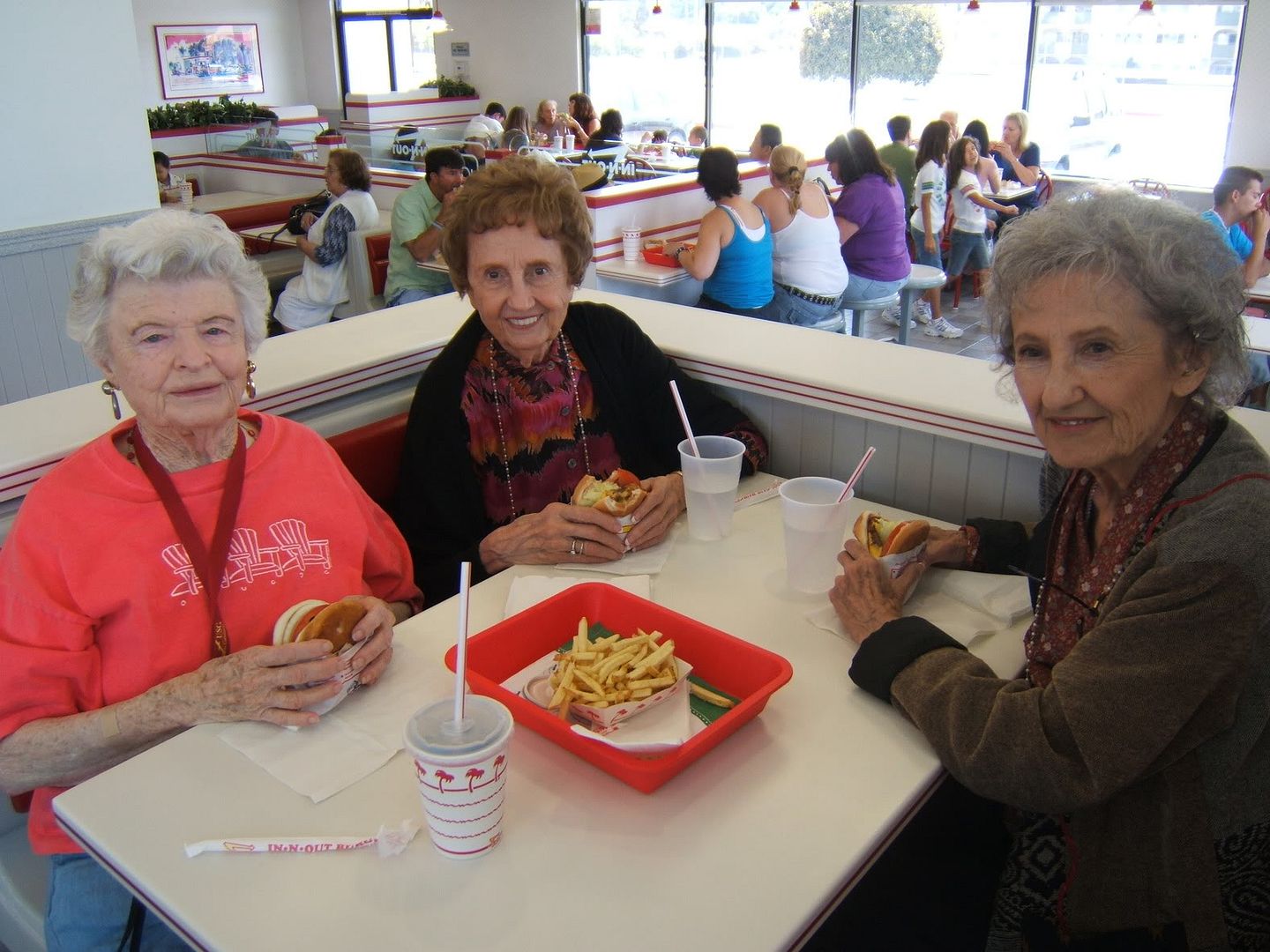 We took the ladies for a ride to San Clemente. Pat suggested a stop at In and Out. Aunt Dorothy said "I don't like Burgers!!" Mom agreed. Pat convinced them they would like it. After a couple bites, Aunt Dorothy said "This is the best burger in the world!!"