Boys Making Beer
Father and son . . . making beer!
These guys love projects.
They work on the car, they work on endless projects in the garage,
and all those remodels home and away.
They just get so into their projects.
First, the planning stage.
It takes almost forever to get past this stage.
Then, comes the research stage.
This one is endless too. Books, magazines,
shopping and talking to "those in the know".
All the ins and outs of all the possibilities are explored.
Then, comes the shopping stage. Every conceivable plan
was painstakingly mapped out and everything needed was
researched and found near and far for the best price and purpose.
Then, almost all of a sudden, the flurry begins. And it is on!
This is it. The tools of the trade come out of their hiding places.
And this time, it is the kitchen that is taken over.
Sorry about these photos- a bit blurry
I wish I could give you more details, but I don't really know the details of these
beer making stuff. I think this was Ale of some sort, with blood oranges.
I guess he's doing something important here!
But it goes on.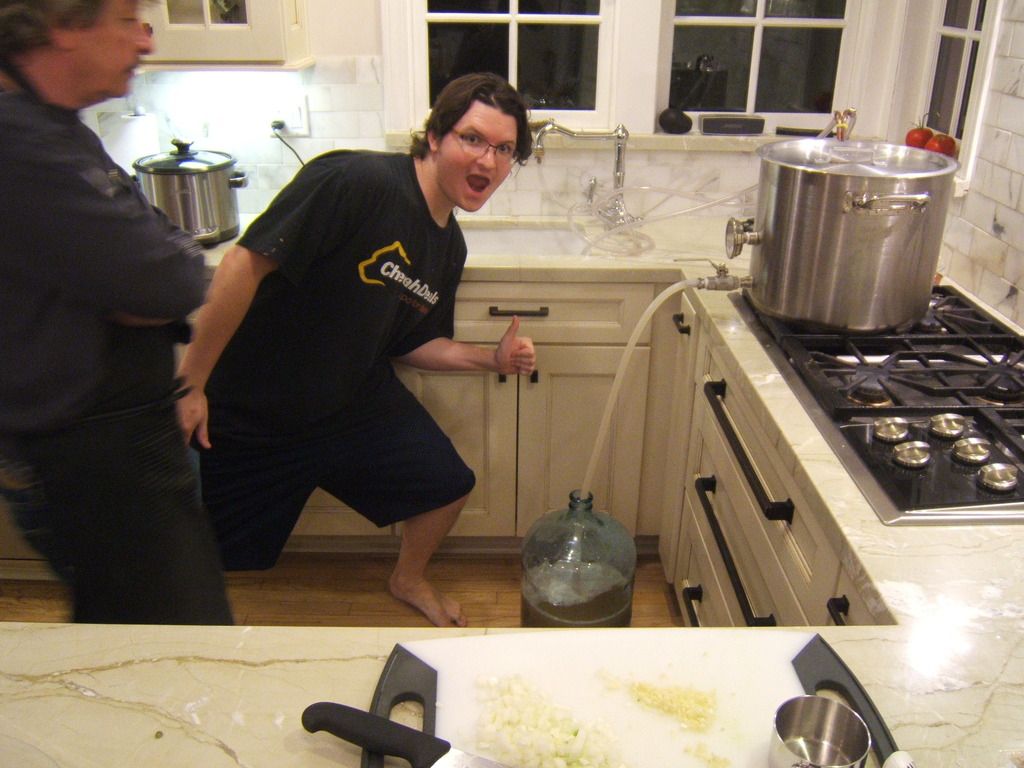 And, although I'm no beer connoisseur, it tasted pretty darn good!
Cheers!