Memorial Day
By LA-jan - May 25, 2014
Memorial Day
Remembering soldiers.
I read through a stack of letters from mom's soldier's.
I did not find many from the year 1942.
I guess she was better about saving them later into the War.
Or maybe she began to realize how valuable they became.
How many soldiers just stopped writing.
How many soldiers she never heard from again.
How many?
And then, I found this.
A list of 41 soldiers she made, most likely, while sitting at work at the insurance
company.
Her list of who needs a letter?
Who wrote her?
Soldiers she had a dance with?
Soldiers she cared about?
I wonder.
I have seen letters from a few.
Many I have not.
One of her favorites was Francis, (Klyne F. Percy), by this entry in her diary.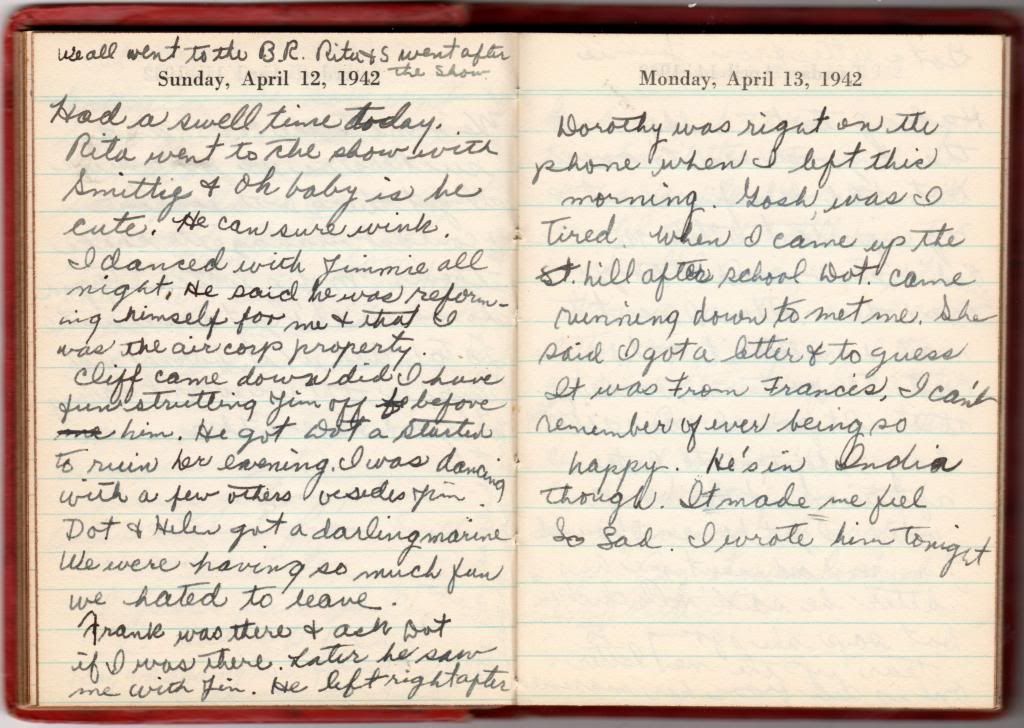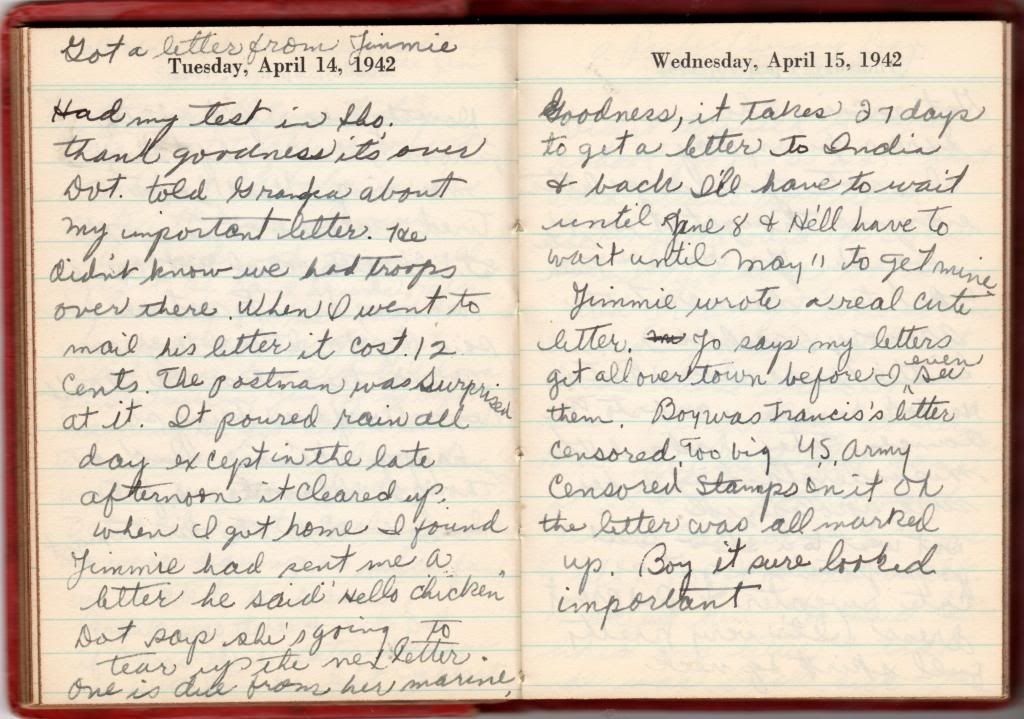 and the censored stamp?
Does look pretty important!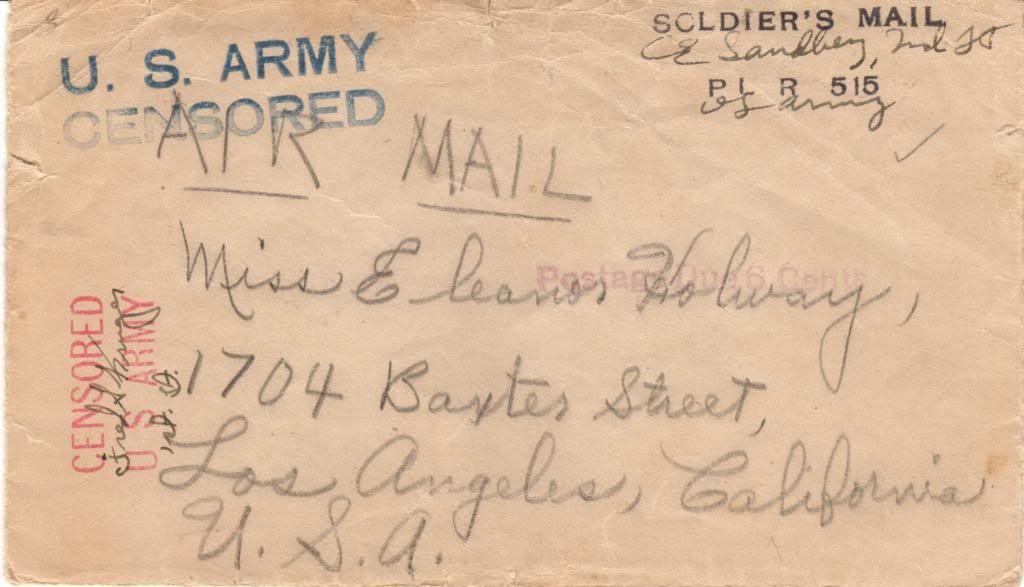 Well, this is just one girl saying thanks and remembering one soldier at a time.\
I do know that this soldier made it home.
He married his sweetheart, had a family, and lived a long life.
Let me remember all the soldiers
who were not so lucky and gave the ultimate sacrifice.
Thanks mom for helping me remember.