Dot made a hit in her new blouse, and we're all "raring "
By LA-jan - July 09, 2013
Oh, what weekend they have coming up!
This is one for the diary to burst at the seams with!
Enjoy this. . .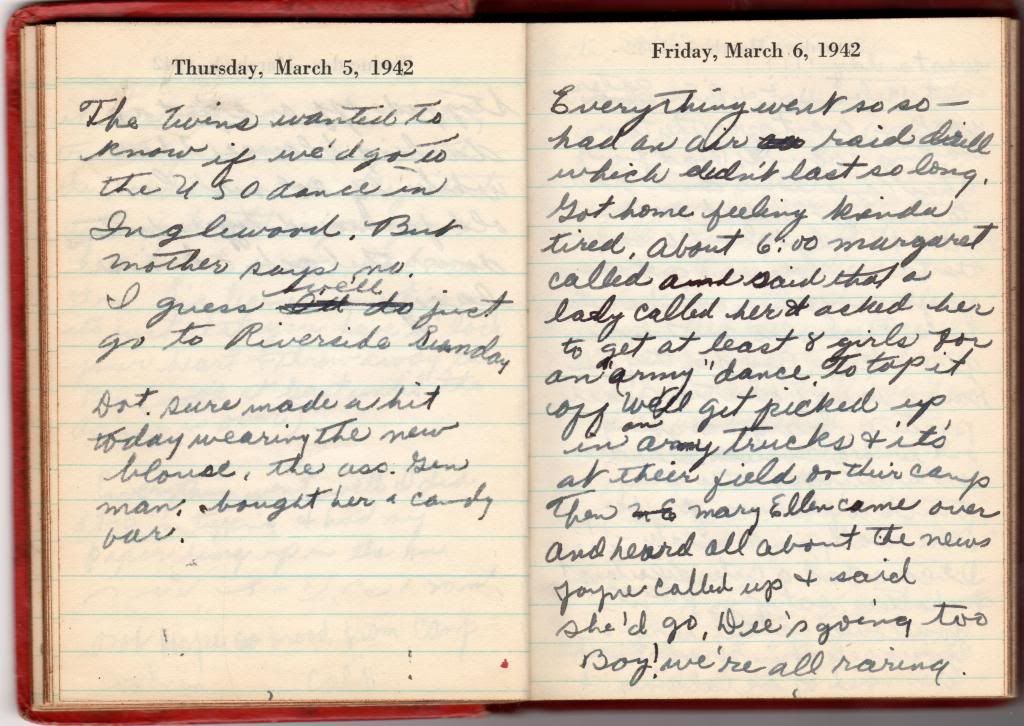 I
wonder
if that is "Mary Ellen", her cousin. How excited they must be-
getting picked up for the dance in an army truck!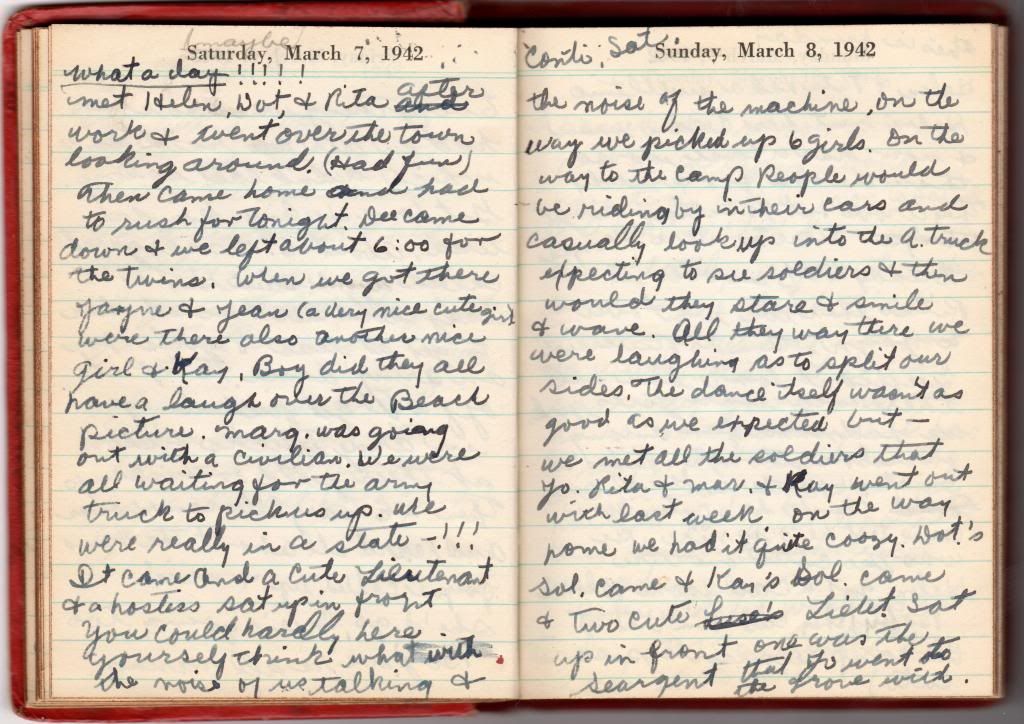 Wow, pretty darn cool! Some big truck, all those girls and now "cozy"
with soldiers to escort them home! No details once they arrived home, but
then we all know everything was on the "up and up" as mom
used to say!


Helen met her dream man again! She's over Freddy! Now it's "Blond Baby"!



I love how she adds her favorite songs of the time.
Her music, always so special to her.
I can still see her smile and hold up her arms
to the music of Glenn Miller and Tommy Dorsey.




Still kicking up her heels and showing us "how it's done"!
Love you, mom!