Father's Day Weekend
By LA-jan - June 16, 2012
Father's Day
weekend brought the Stang out of the garage for a wash and new locks on the doors. The engine was warmed up and all vital parts checked out. Monday, it's going out on the road, (holding our collective breath) barring another set back, to the Auto Club for an insurance upgrade. It's a milestone for this wild one!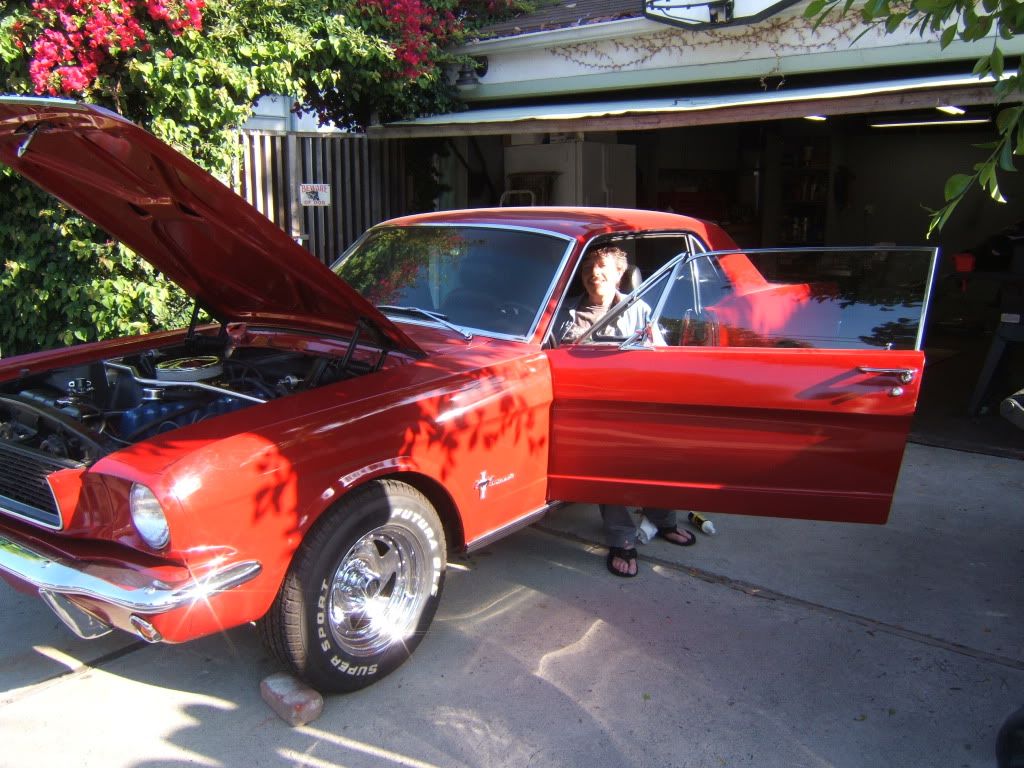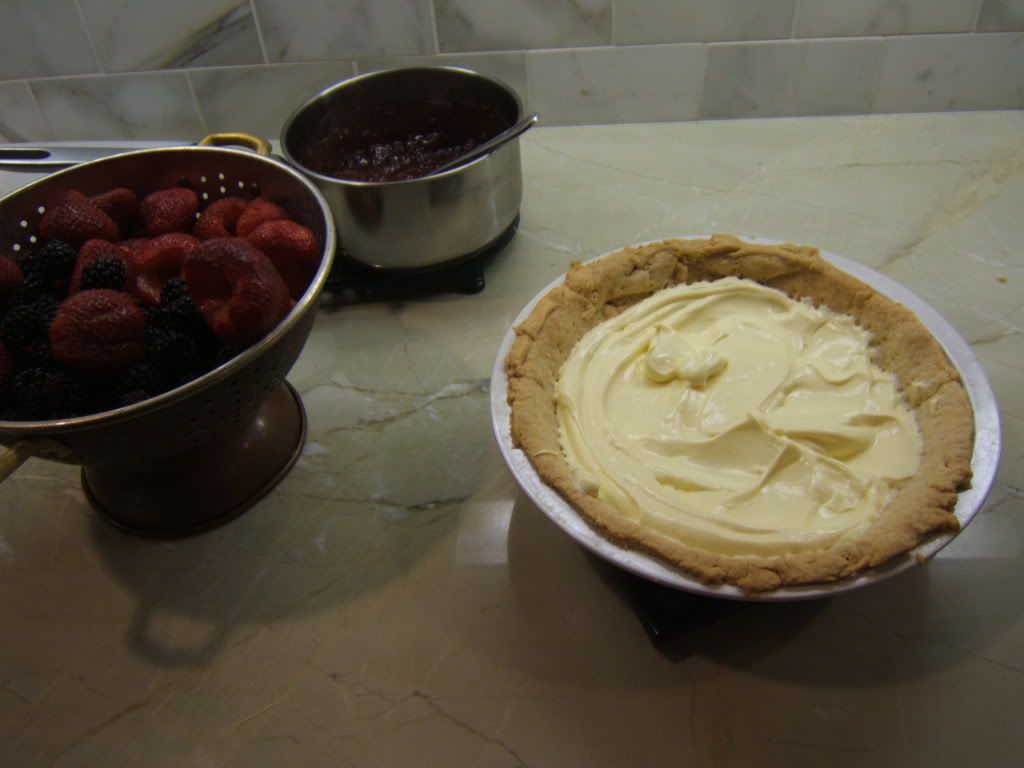 Meanwhile, I was putting together a berry tart for Father's Day. Strawberries, blueberries and blackberries filled up the tart shell that has a pudding-sourcream-coolwhip filling. Drizzled over the fruit, a rasperry glaze!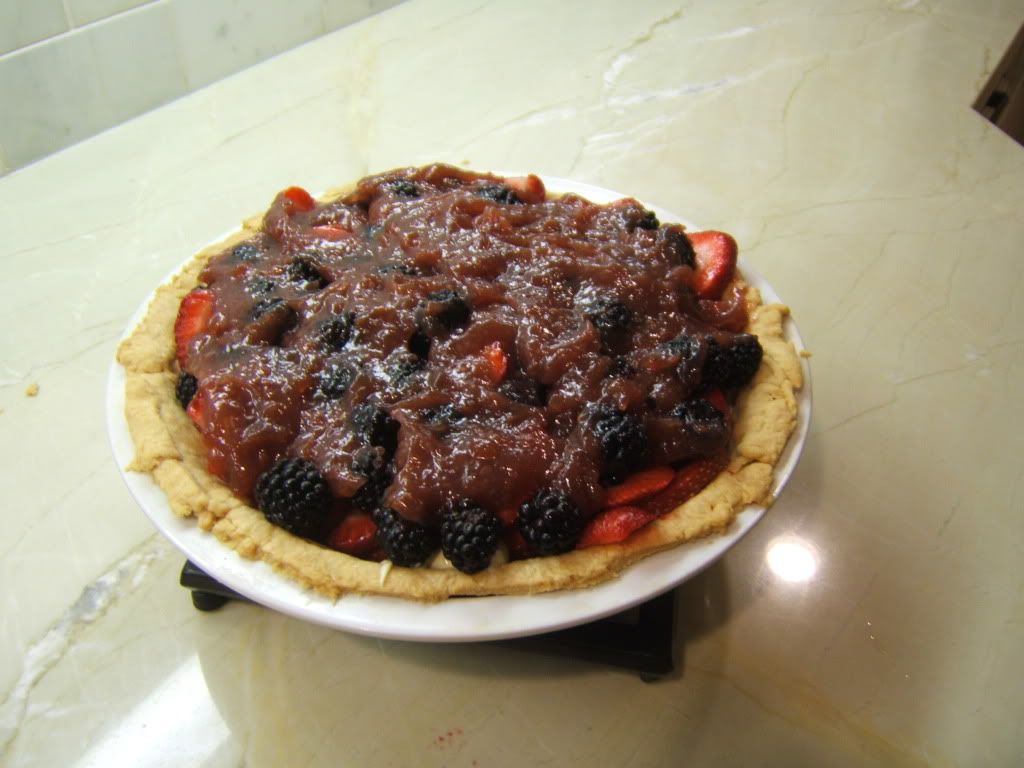 Yum! Happy Father's Day!